Heroes on the River 3rd Annual Event – Sept 8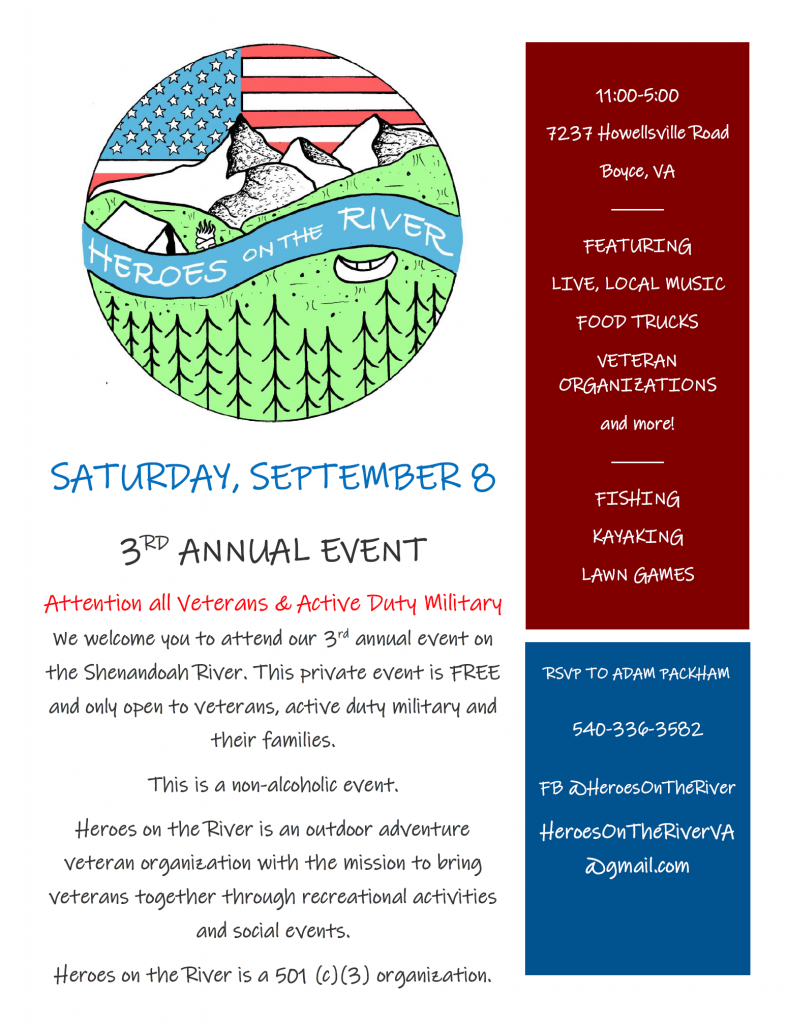 ATTENTION ALL VETERANS & ACTIVE DUTY MILITARY!
Heroes on the River welcomes you to attend our 3rd annual event on the Shenandoah River. This private event is free, and only open to veterans, active duty military and their families.
This is a non-alcoholic event.
FEATURING:
Live, Local Music
Food Trucks
Veteran Organizations
Fishing
Kayaking
Lawn Games & More!
For more details and exact location, contact Adam Packham @ 540.336.3582 or
HeroesOnTheRiverVA@gmail.com