National AmericaServes In Practice Review – Feb 14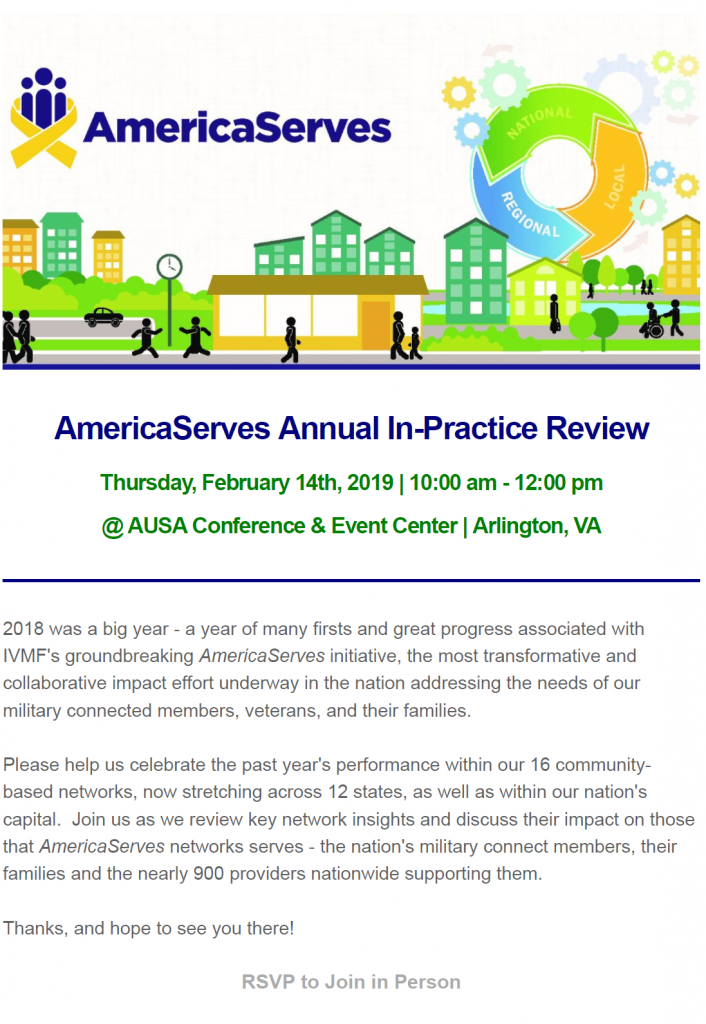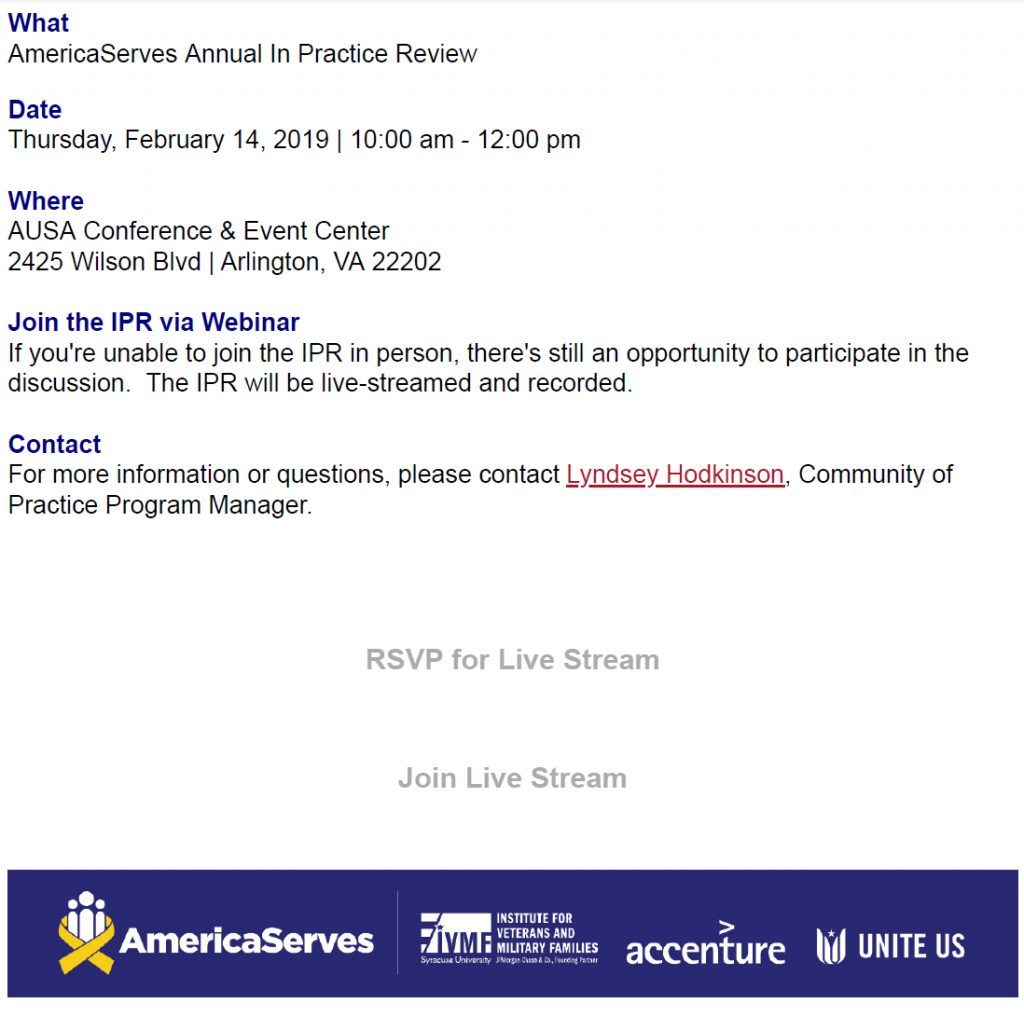 AmericaServes will be holding their Annual National In Practice Review on Thursday, February 14 from 10 am – 12 pm at AUSA Conference & Event Center in Arlington. For those not able to attend in person, there is also a live stream option available to join remotely.
We hope you'll join IVMF to learn more about broader impact this movement is having across the United States to better connect our military, veterans and their families to needed resources and assistance in their communities.