Operation Charm City Charge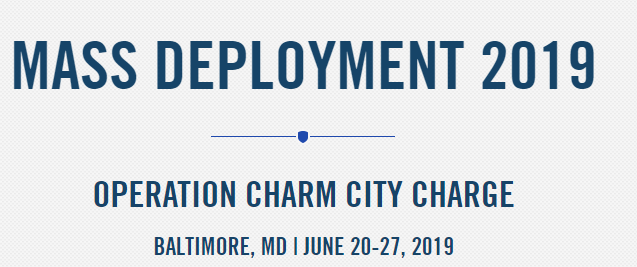 The Mission Continues is holding a Mass Deployment to Baltimore, MD, June 20-27 2019. Together with community partners, the Mission Continues has selected under-resourced neighborhoods as project sites for this veteran-led operation. Veterans are a powerful force when called upon to serve. Since leaving the military, tens of thousands have continued to serve in their local communities.
Volunteers NEEDED!
The Mission Continues needs the Baltimore community (and beyond) to report for duty.  The days of service at the heart of Operation Charm City Charge will take place at multiple locations in Baltimore. Volunteers of all backgrounds, ages and experiences are welcome. For more information about volunteer opportunities during Operation Charm City visit: https://missioncontinues.org/deployments/.