Veteran Food Truck Rodeo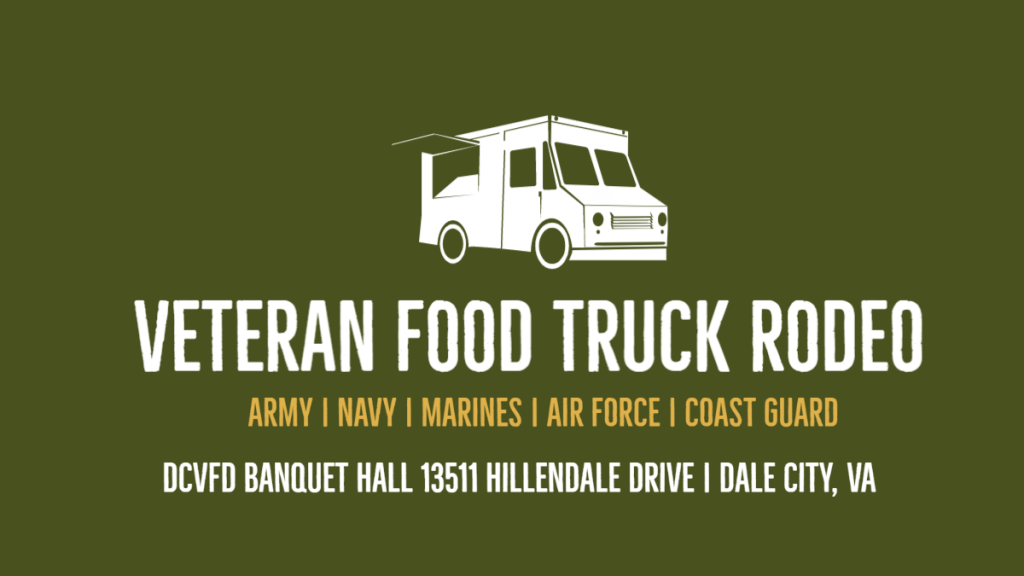 Veterans Grow America & Veterans Grow Virginia will be hosting a Veteran Food Truck Rodeo, a fun evening of tasty food trucks, live music, a shopping, networking, and more at our their annual Veteran Business Pop Shop!
Veteran Food Truck Rodeo 2020
Dale City Volunteer Fire Department Banquet Hall
13511 Hillendale Drive Dale City, VA 22193
Last years event was a great success with more than 1000 patrons attended the first Veteran Business Pop Shop in Virginia. A portion of the proceeds made from vendor registration was donated to Final Salute, a non-profit organization determined to helping homeless female veteran recover from homelessness.
Everyone is welcome to enjoy this free event and enjoy tasty eats! The Veteran Food Truck Rodeo will take place Saturday in March 14, 2020 from 10-5 p.m.
Are you own a Veteran Food Truck? If so, register today to be a vendor today!
Food Truck Vendors Reserve Your Space Now
Vendor Qualification:
Must be Active Duty, Veteran, Military Spouse and Dependents (Must have ID) Must have a product or service to sell
Note: Food vendors must be properly licensed as a mobile food establishment through the health department prior to registering.
Vendor Booths are available for a FEE.
All vendors must provide proof of veteran status (Military ID, DD 214 and marriage license if needed). Please email us at donnell@veteransgrowamerica.com with any questions.
This event is FREE to the public
(This event will happen rain or shine.)