VETOGA Yoga with Nahaku McFadden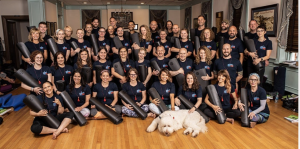 VETOGA's mission is to provide yoga, meditation, and healing arts to military, veterans, first responders, their families, and communities.
Come and bring a friend to this monthly no cost yoga class! After class, members of VETOGA go to Starbucks Van Dorn for coffee, tea, and community. Please join them to meet fellow veterans, military, military spouses, first responders, and those who support the military community.
Time: January 31, 2020 from 10:30 AM to 11:30 AM
Register here