Welcome Home: Vietnam Veteran Commemoration Event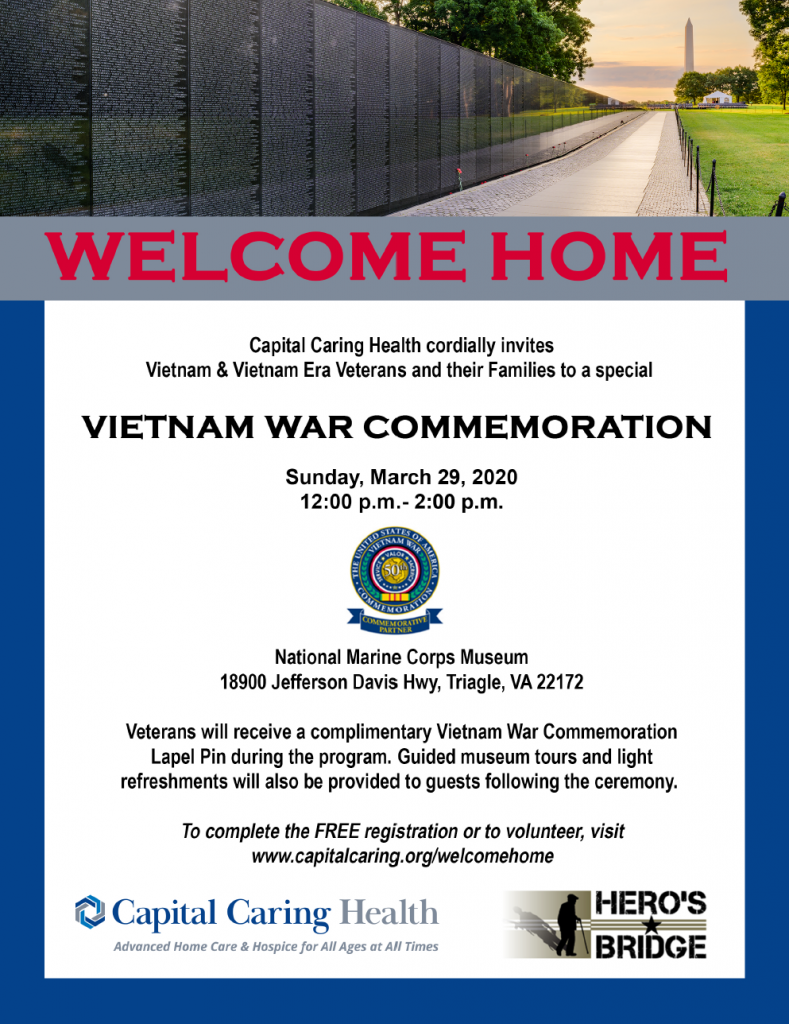 Capital Caring Health cordially invites Vietnam & Vietnam Era Veterans and their Families to a special Vietnam War Commemoration on Sunday, March 29, 2020 from 12:00 p.m.- 2:00 p.m. at the National Marine Corps Museum.
Veterans will receive a complimentary Vietnam War Commemoration Lapel Pin during the program. Guided museum tours and light refreshments will also be provided to guests following the ceremony.
State representatives from the Virginia Office for Veterans will also be onsite to assist veterans in accessing federal and state benefits along with Capital Caring Health staff to answer questions about care planning and other services to support Veterans.
There is no cost to attend, but registrations are kindly requested by March 27.
For more information about this event or questions about volunteering, please contact Katherine Knoble at kknoble@capitalcaring.org.