2nd Annual 5,000 Meals Supporting Military Families for National Military Appreciation Month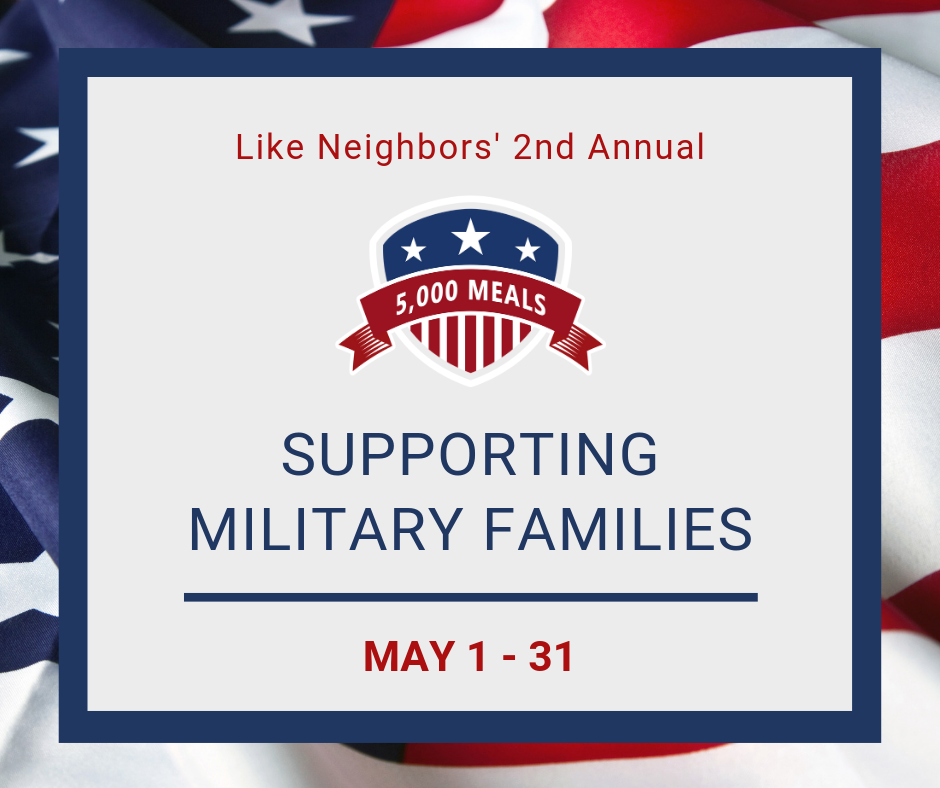 Memorial Day and National Military Appreciation Month
As part of Memorial Day and National Military Appreciation Month, EveryMind is proud to partner with Like Neighbors on the 5,000 Meals campaign to honor service members, veterans and their families for their service to our country.
5,000 Meals is an annual program that aims to provide fresh, chef-prepared "thank you" meals to military families being served by Fisher House and the Tragedy Assistance Program for Survivors (TAPS).
Please consider making a donation in honor of the brave men and women who have served our country. Thank you.