We are the connector between a vast number of community resource partners in the National Capital Region and those who have earned their services.

Veteran Staffing Network at Easterseals
Easterseals DC MD VA – For 100 years, Easterseals has been the indispensable resource for children, adults, families and veterans living – and thriving – with disabilities and special needs in D.C., Maryland and Virginia. The Veteran Staffing Network is a non-profit staffing agency, which helps our nation's veterans and military spouses find long-term, meaningful employment. Serving anyone who has worn the uniform, including National Guard and Reserve members. Their dedicated team of career coaches and recruiters prepare candidates for employment through their proprietary e-learning and coaching curriculum. Easterseals is committed to making profound, positive differences in people's lives every day. www.vsnusa.org.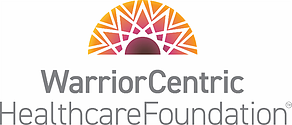 Warrior Centric Healthcare Foundation
Warrior Centric Healthcare Foundation (WCHF) is a non-profit 501c3 charitable entity established by military Veterans with expertise in the area where health, wellness and healthcare delivery intersects with the social determinants of health and military culture. ​WCHF exists for the express purpose of addressing systemic inequities regarding access to and quality of care for Veterans and their families.  The Veteran Medical Neighborhood Consortium (VMNC) is a framework for structured bidirectional and cross functional relationships and partnerships (clinical and non-clinical) that create a world where ALL Veterans and their families live healthy and well lives undiminished by their service related health concerns. www.wchf.us.