Military Spouses Join Us at A Course For Change: Empowerment Through Transition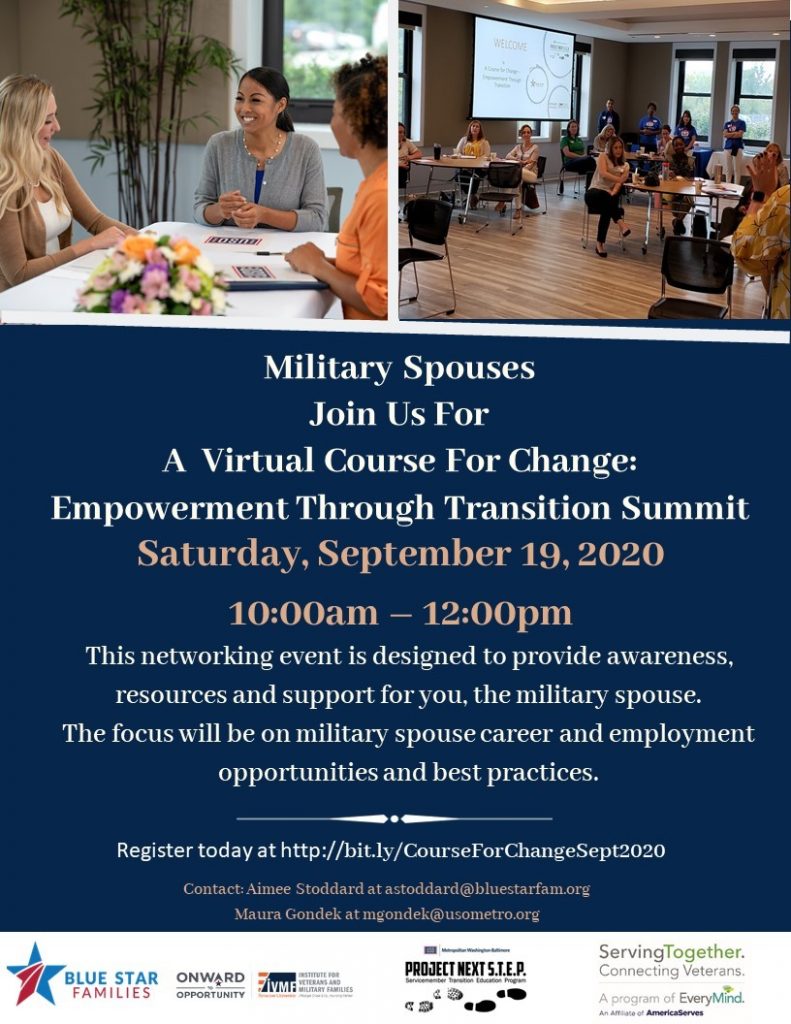 Military Spouses!
Join USO-Metro, Institute for Veterans and Military Families – IVMF, Blue Star Families and ServingTogether for an event designed for you, the military spouse who also needs tools and resources to support you through transition.
This virtual course will feature topics relevant for the COVID-19 times, share resources and support to you, and focus on career and employment opportunities, self care, and more.
Join us from the comfort of your computer or phone to provide empowerment to you through transition!
Saturday, September 19
10 am – 12 pm