AWP's Warrior Community Integration Symposium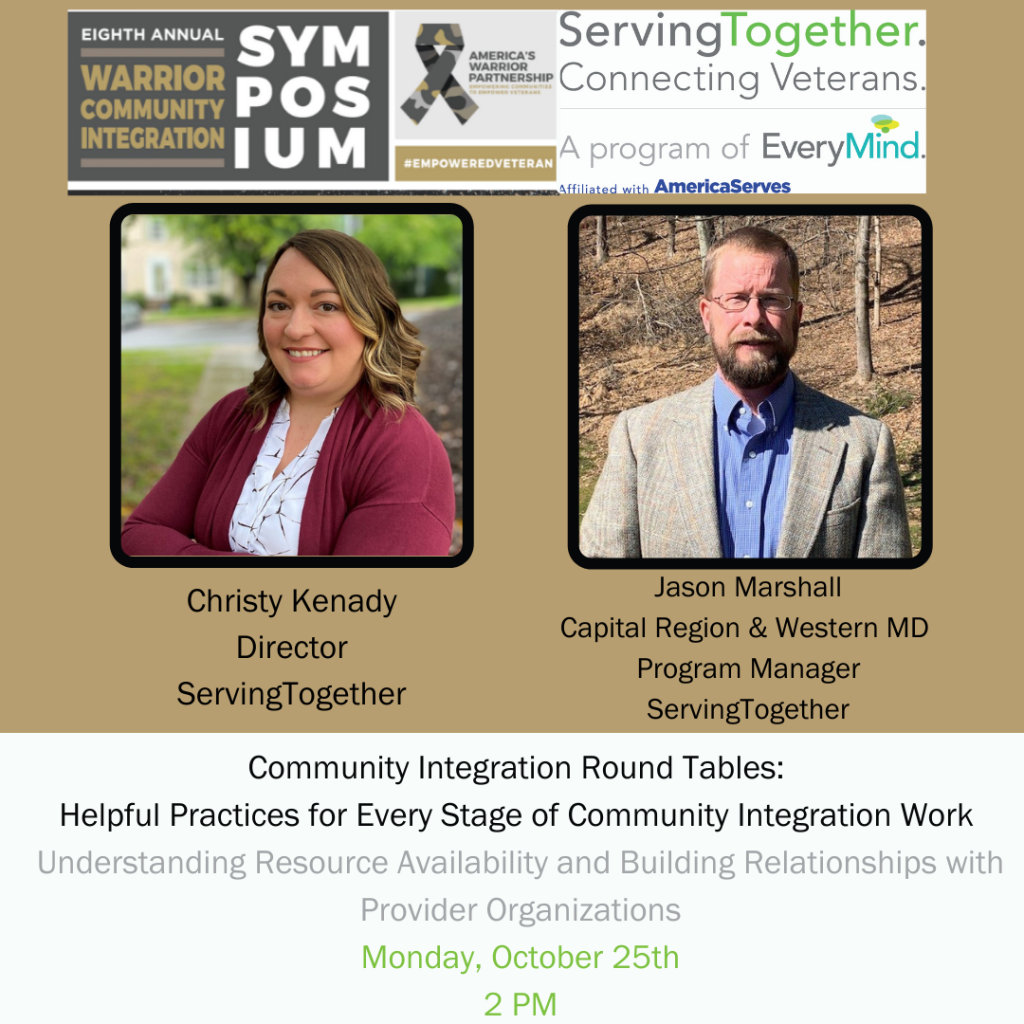 We are excited to share that ServingTogether's Director, Christy Kenady and Capital Region and Western Maryland Program Manager, Jason Marshall will be speaking at @awpartnership's #WarriorSymposium2021!
Join us on October 25th at 2PM for the Community Integration Round Tables: Helpful Practices for Every Stage of Community Integration Work breakout session, where Christy and Jason, will lead the discussion on 'Understanding Resource Availability and Building Relationships with Provider Organizations'.
To experience 3 days of networking, workshops, discussions, & more about how you can be a part of the solution when it comes to veterans, families, & caregivers register at americaswarriorpartnership.org/symposium.