Blue Star Families Adult START Book Program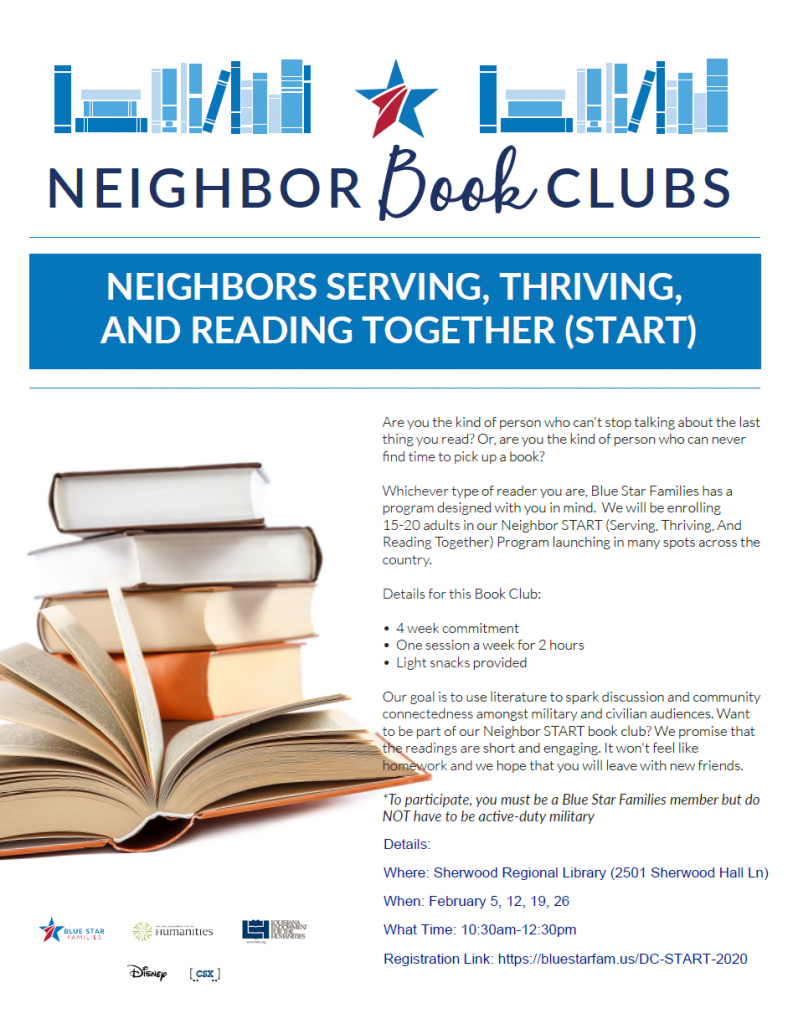 Neighbor START Adult Book Club! 
Sherwood Regional Library
2501 Sherwood Hall Ln
Alexandria, VA 22306
February 5, 12, 19, 26
10:30am-12:30pm
Please note that this adults-only book club is four weeks long. To get the most out of this fabulous program, be sure that you can attend all four sessions. Many will be interested in participating, and Blue Star Families wants to ensure this is something you're committed to doing. Readings are short, and all materials will be supplied to you. BSF encourages military-affiliated and civilian book lovers to join us. That said, feel free to enroll with a friend! There will, however, be no childcare provided.