BOOST – A Leadership Accelerator for Military Spouses – April 6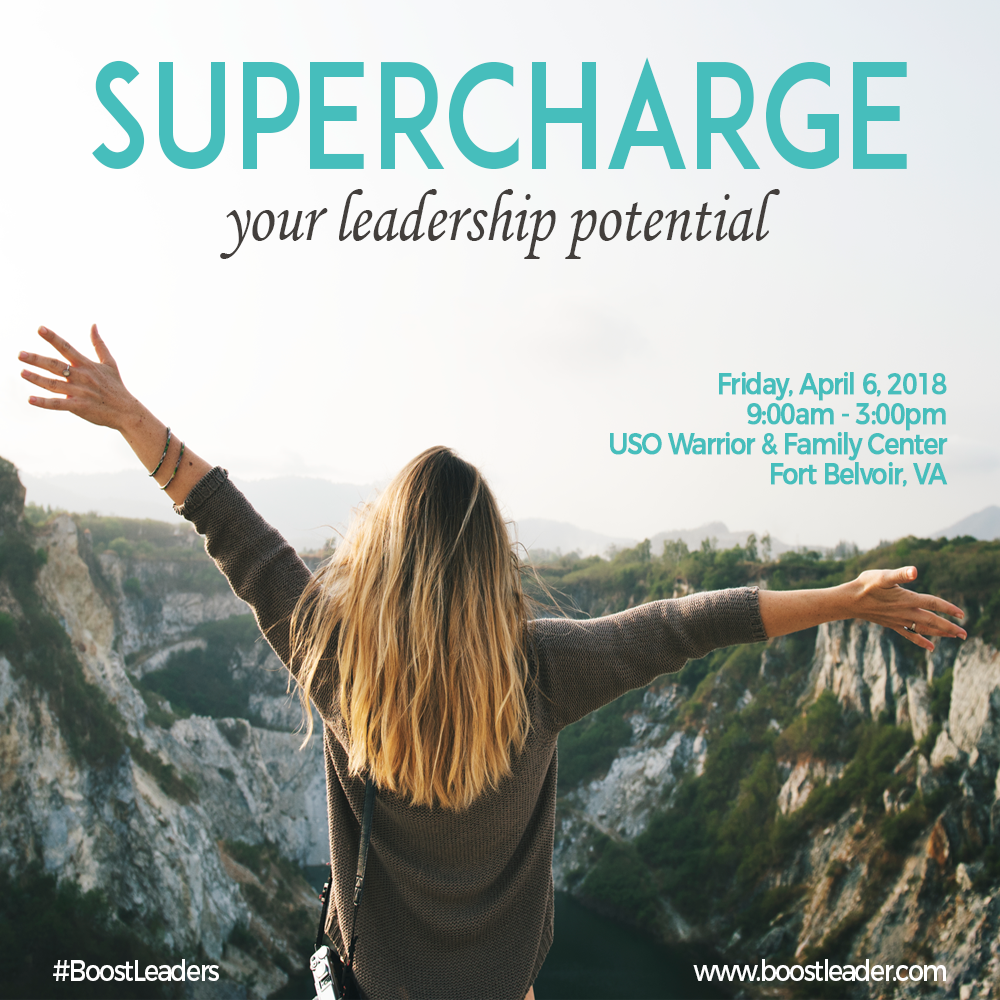 Created by military spouses, for military spouses. Boost is a day of leadership development aimed to accelerate the leadership potential of military spouses. Don't miss out… register today!
http://boostleader.com/register
Boost is designed to accelerate the development of high performing leaders. Whether you're a volunteer or work in an office, this five-hour experience can help you supercharge your leadership potential, as you tackle the challenges of navigating the military lifestyle.
Contact: All inquiries can be directed to info@boostleader.com.