Bunker Brews Slicing the Pie – Aug 2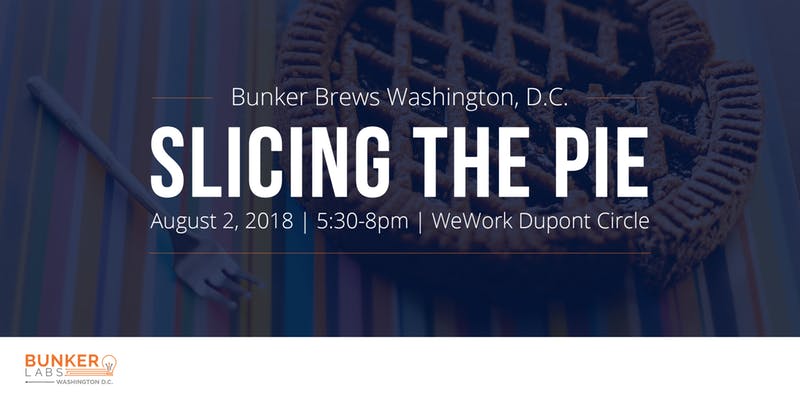 Bunker Brews is a monthly meet-up or happy hour where the Bunker Labs community — veterans, military spouses, and civilians alike can network with subject matter experts, investors, thought leaders, and more — creating a robust environment for growth and development.
The August 2018 Bunker Brews will address dynamic, fair division of equity among startups with special guest speaker Mike Moyer, managing director at Fair and Square Ventures, LLC, which invests in early-stage ventures and provides consulting focused on management and revenue generation.
This month's event will be hosted at WeWork Dupont Circle (1875 Connecticut Ave. NW, 10th Floor, Washington, DC 20009) on Thursday, August 2 from 5:30 – 8:00 pm.
This event is for you if you're interested in…
Meeting like-minded, action-oriented entrepreneurs in a fun, casual setting
Learning more about veteran-created companies in our community