Bunker Brews Tyke Night – July 18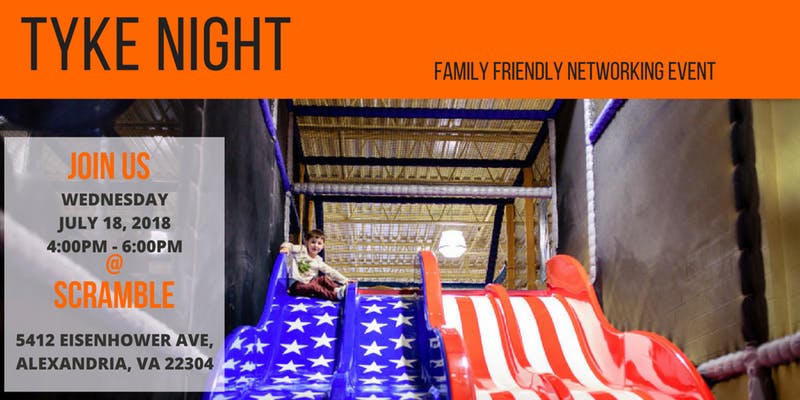 Bunker Labs welcomes you to their monthly 'Bunker Brews' Networking Event. This month they will be having a 'Tyke Night' at Scramble Indoor Play. Come for a family friendly night where your children can play and be supervised by the scramble staff while you stay free to share and discuss business ideas and create helpful business connections. Veterans, military spouses and civilians alike are welcome to network with subject matter experts, investors, and others involved in small business ownership.
Laurence Smallman, the creator and owner of Scramble and a veteran of the British Navy, will discuss his own experience on how his military past has helped him build Scramble. The rest of the evening is for you to freely network with others interested in starting their own business or learning about others.
The event will be $10 per person with Kids free and $5 for every extra adult.
Using the link below you can learn more about Bunker Brew events: