Caregivers Empowering Caregivers and Community Instant Pot Cooking Class – May 4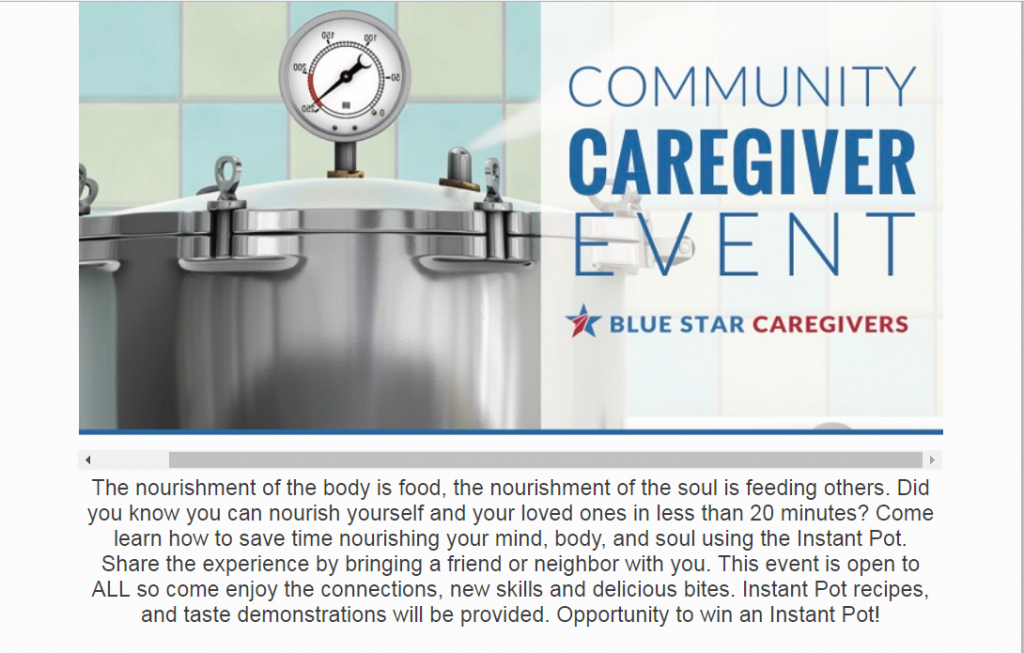 Friday May 4, 2018
10:00 am – 1:00 pm
Soldier & Family Assistance Center (SFAC)
5965 6th Street Bldg 1263
Fort Belvoir, VA 22060
Learn to cook with an Instant Pot! Relax and connect with other caregivers in the community.
Did you know that you can nourish yourself and your loved ones in less than 20 minutes? Come learn how to save time nourishing your mind, body, and soul using an Instant Pot. Share the experience by bringing a friend or neighbor with you. This event is open to ALL, so come enjoy the connections, new skills, and delicious bites.
Come between 10 – 11 am to take our BSF Annual Survey. Instant Pot Demonstration and Tasting will be from 11 am – 1 pm.
Register: https://www.tfaforms.com/4667994