Central Maryland Veterans Collaborative Regional Launch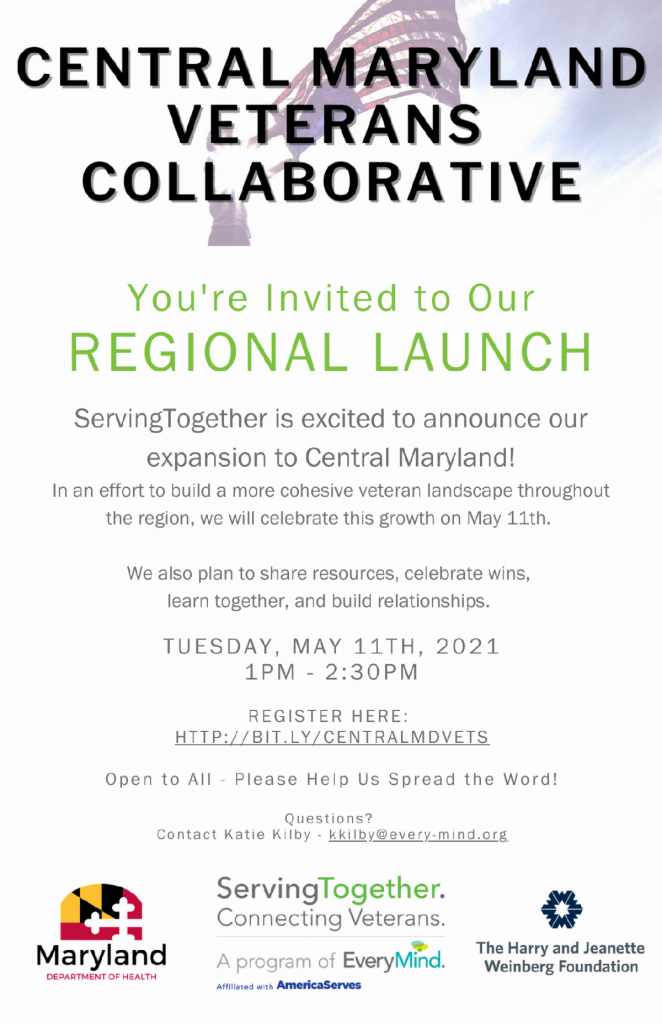 Thanks to the support of the Harry and Jeanette Weinberg Foundation,
EveryMind's ServingTogether is pleased to announce that our care-coordination services and unique collaborative model are expanding into Baltimore and the Central Maryland region.
The Central Maryland Veterans Collaborative will launch on Tuesday, May 11th, and will then take place quarterly. The format will be an informal and inclusive meeting with representation from across the region – nonprofits, service providers, veterans' service organizations, and local government – to ensure that services are not being duplicated, and military and veteran families receive the best possible information and access to care and benefits.

Celebrate with us as we work to collectively coordinate efforts across Central Maryland.
Tuesday, May 11, 2021
1:00 pm – 2:30 pm
All Are Welcome!