Comedy Writing Workshop with Carter Bays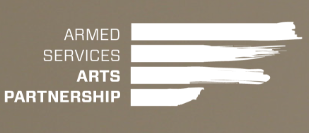 Join Armed Services Arts Partnership for an exciting comedy writing workshop with How I Met Your Mother (HIMYM) co-creator Carter Bays! Learn how to write a pilot for a television series, from concept to outline to script. Topics will include creating strong characters, crafting a compelling story, and translating it all onto the page. We'll use the pilot for HIMYM as a reference, as we work to bring our own ideas to life on the small screen.
ABOUT THE INSTRUCTOR:
Carter Bays is a co-creator and executive producer of the popular comedy series How I Met Your Mother. His other writing credits include Oliver Beene, American Dad!, and the Late Show with David Letterman. Along with HIMYM co-creator Craig Thomas, Bays co-founded the band The Solids, and their songwriting work has most recently been featured on Sesame Street. A graduate of Wesleyan University, Bays lives in New York City with his wife and three children.
WHEN: Saturday, June 22nd from 2PM – 5PM OR Sunday, June 23rd from 10AM – 1PM. Please note that this is a one-day workshop, and you can indicate your preferred date in the application.
WHERE: Capitol Post (625 N Washington St Ste. 425, Alexandria, VA 22314)
WHO: The session is open to/free for all veterans, service members, military family members, and caregivers.