Decriminalization of Drug Use Webinar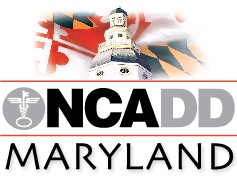 Decriminalization of Drug Use Webinar
MD Drug Courts: The Evolution of Drug Treatment Courts: From Criminal Sanctions to a Health-centered Strategy
JUDGE ELLEN M. HELLER
Thursday, June 10, 2021
2:00 pm – 3:30 pm
—————
NCADD-MD is doing a series of webinars related to decriminalization.
Topic: Maryland Drug Courts
Speaker: Ellen M. Heller, Senior Judge
• In the beginning: Drug Treatment Courts and the war on drugs
• New models focused on health-focused remedies and a team
• The future: Alternatives for those with substance use disorder outside the criminal justice system
Judge Ellen M. Heller is a retired Judge of the Circuit Court for Baltimore City where she was appointed the Judge in Charge of the Civil Docket and ultimately the Circuit Administrative Judge overseeing the entire court—the first woman in Maryland to hold that position. She presided over both civil and felony criminal dockets. As an active member of the Women Judges Task Force on Women Offenders, she was directly involved with the creation of programs for incarcerated women. In 2003, Judge Heller created the Felony Drug Initiative (FDI) which diverted non-violent substance abuse offenders to treatment and support services in lieu of incarceration. The FDI structure was the basis of the current model in the Baltimore City Drug Treatment Court. Judge Heller co-chaired the Criminal Justice Committee of Behavioral Health System Baltimore between 2016-2019. She continues to work actively to address the problems of substance abuse in the criminal justice system.
Please register in advance.
No charge for this webinar, thanks to the generosity of The Open Society Foundtions / New York.
Register in advance for this webinar:
https://zoom.us/webinar/register/WN_L_Q6MYGERpKArOp7gKTYPQ
After registering, you will receive a confirmation email containing information about joining the webinar.