Dog Tag Fellowship Applications Now Open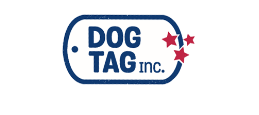 Now thru October 1 – Applications are now open for the Winter 2021 Dog Tag Fellowship Program!
Program Dates: January 12 – May 27, 2021
UPCOMING WEBINARS
Webinar Info Session: Tuesday, August 11th @ 11:00am EST. Join Dog Tag for a live information session on the fellowship program. They will provide an overview of program components and the application process. Register now!
Alumni Q&A Webinar: Tuesday, September 1st @ 2:00pm EST. This will be a unique opportunity to ask Dog Tag alumni questions about what to expect during the program, how it's helped them adjust to life after the military, what they're doing now, and more. Register now!