Effective Communication in the Job Search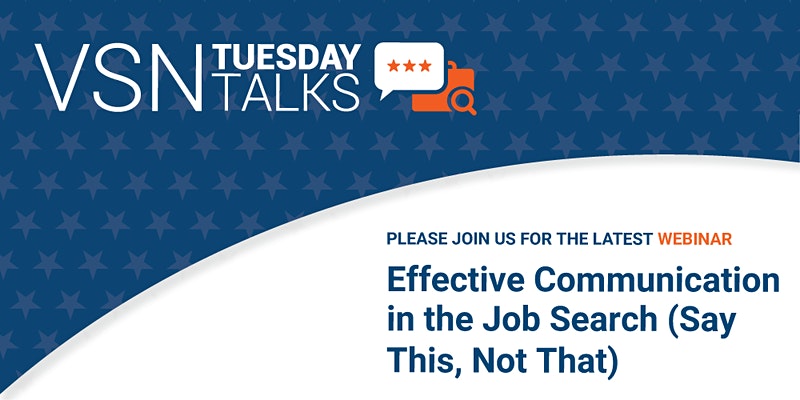 Join Easterseals Veteran Staffing Network for a Tuesday Talks Virtual Employment Workshop!
Tuesday, April 13, 2021
12 pm – 1 pm
The purpose of the workshop is to ensure that the job seeker is viewed as a business professional who can join the team with ease!
Workshop Topics Include:
What do I say during business communication as I look for a job?
How do I focus on the job search and ensure that my communication is error-free?
How may I ensure that I utilize manners and etiquette as I communicate?
How can I convey the proper tone in cover letters, written communication, and telephone calls?
This free event is open to transitioning military service members, veterans and spouses.