Emotional Grit Workshop Dec 14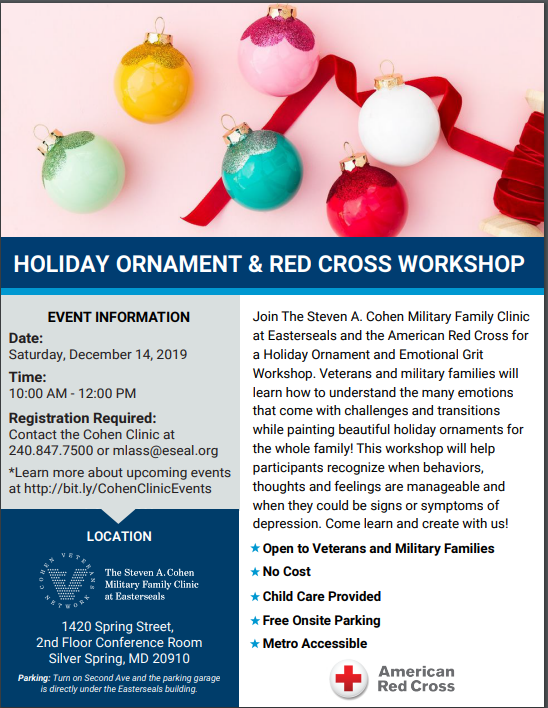 Join The Steven A. Cohen Military Family Clinic at Easterseals and the American Red Cross for a Holiday Ornament and Emotional Grit
Workshop. Veterans and military families will learn how to understand the many emotions that come with challenges and transitions while painting beautiful holiday ornaments for the whole family! This workshop will help participants recognize when behaviors, thoughts and feelings are  manageable and when they could be signs or symptoms of depression. Come learn and create!
Holiday Ornament & Red Cross Workshop
Date: Saturday, December 14, 2019
Time: 10:00am-12:00pm
Location: The Steven A. Cohen Military Family Clinic at Easterseals
Registration: Contact the Cohen Clinic at 240.847.7500 or mlass@eseal.org