Engaging Through Faith-Based Partnerships (Webinar)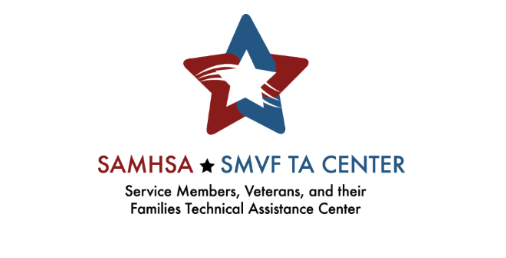 Webinar Next Week!
SAMHSA's Service Members, Veterans, and their Families
Technical Assistance Center Presents:
Engaging Service Members, Veterans, and their Families Through Faith-Based Partnerships
Date: November 14, 2019
Time: 1:30 – 3:00 p.m. ET
Faith-based organizations often serve as a trusted source of help and connection for many Service Members, Veterans, and Military Families (SMVF). An increasing number of faith-based organizations and leaders not only assist with the spiritual needs of SMVF but also provide support with many areas related to readjustment and strengthening resiliency, wellness, and recovery. They are often referred to as "force multipliers" due to their help and support to so many SMVF on the path to positive behavioral health and well-being.
This webinar will provide information that will help participants to engage, educate, inform, and partner with faith-based leaders, non-profit organizations, and communities in support of and responding to the behavioral health needs of SMVF. It will provide information about how to access some of the important tools and resources available to equip us all to better form partnerships and serve SMVF and their caregivers. A presentation from Chaplin Juliana M. Lesher, the U.S. Department of Veteran Affairs (VA) National Director of VA Chaplaincy, will discuss what VA is doing to help establish and cultivate faith-based community partnerships and what is available as a resource and referral point. Reverend Monty Burks, Director of Faith-Based Initiatives at the Tennessee Department of Mental Health and Substance Abuse, will provide examples of how the Tennessee Faith-Based Initiative is building community capacity and helping SMVF to use their personal recovery to help other SMVF to connect with and sustain resilience and recovery.
Presenters
Juliana M. Lesher, M.Div., Ph.D., BCC, National Director, VA Chaplaincy, U.S. Department of Veteran Affairs
Monty Burks, C.P.R.S., Ph.D., Director, Faith-based Initiatives, Tennessee Department of Mental Health and Substance Abuse
Cicely K. Burrows-McElwain, L.C.S.W.-C., Military and Veterans Affairs Liaison, Office of Intergovernmental and External Affairs, Office of the Assistant Secretary, Substance Abuse and Mental Health Services Administration
Learning Objectives
Recognize the spiritual and emotional needs of SMVF and better understand the role that faith-based communities can play in SMVF community integration and transition
Facilitate information dissemination for expanding and growing partnerships between communities and faith-based organizations
Provide examples and lessons learned for convening faith-based learning events, bringing faith-based, community, and SMVF partners together to help prevent SMVF suicides and address other mental health needs
Share relevant resources and tools to faith-based and community organizations in order to support SMVF and their caregivers
Identify training events and resources as well as explore opportunities for strengthening partnerships and coordination
Target Audience
Healthcare providers, peers, and faith-based representatives serving or wishing to serve SMVF from city, county, state, territory, and tribal behavioral health systems.
Please note:
Participants will only be able to hear the webinar through their computer via headphones or speakers
Participants are asked to test their system before the broadcast
The webinar archive will be made available to registrants after the webinar
Continuing education units are not available for this webinar
If you have any questions about your registration, please contact Phil Paty at (518) 439-7415, ext. 5272, or by email at ppaty@prainc.com.