EveryMind's ServingTogether Prepares to Launch Into Central Maryland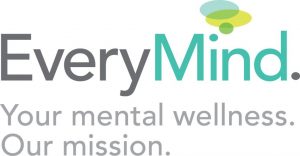 FOR IMMEDIATE RELEASE
Contact: Amse Heck
EveryMind. Chief Development Officer
EveryMind's ServingTogether Invites You to a
Central Maryland Veteran Strategy Session
Tuesday March 9th, 2021
1:00 – 2:00 pm
Care-coordinated Veteran Services Coming to Greater Baltimore Region Thanks to the Harry and Jeanette Weinberg Foundation
[ROCKVILLE, MD, March 4, 2021]
Thanks to the support of the Harry and Jeanette Weinberg Foundation, EveryMind's ServingTogether is pleased to announce that our care-coordination services and unique collaborative model are expanding into Baltimore and the Central Maryland region this Spring. In preparation for our launch into Central Maryland – including Anne Arundel County, Baltimore City, Baltimore County, Harford County, and Howard County – EveryMind will host a virtual strategy session on March 9th led by ServingTogether's new Program Manager, Katie Kilby.
A Returned Peace Corps Volunteer, Katie has worked in Greater Baltimore since she came back to the United States in 2011. Since 2014, Katie's mission and career centered exclusively around veteran and military service organizations, connecting military affiliated individuals with the resources that exist to support and engage this unique population.
In 2017, Katie founded the Baltimore Military Muster to enhance recruiting pipelines for local veteran employment organizations. The relationships she built focused on forging innovative partnerships across the region. Drawing on her own experiences as a community builder and Marine Corps Spouse, Katie believes stronger veterans build stronger communities.
"A military child and spouse myself, Baltimore is the first place I chose myself, and it's now been home for the last 10 years. A connector by both trade and passion, I am excited to work with the ServingTogether and EveryMind team to ensure that military and veteran affiliated individuals throughout Central Maryland have access to the support and resources they need, WHEN they need it."
See the full event details and registration here.
About EveryMind:
EveryMind, an independent 501(c)3 nonprofit organization, has been impacting the mental health and wellness of children, youth, adults, veterans, and families in the National Capital Region for over 63 years. Based in Rockville, MD, EveryMind's dedicated staff and volunteers work to strengthen communities and empower individuals to reach optimal mental wellness. For more information please visit Every-Mind.org.
About ServingTogether:
ServingTogether offers service members, veterans, and their families no-cost access to a class-leading continuum of providers such as mental health, housing, emergency services, and more. Our mission to offer wraparound, person-centered care through a 360-degree referral process helps service organizations increase their capacity to serve in the National Capitol Region. By building a stronger network of support, we build stronger communities. For more information, visit ServingTogetherProject.org.