FEMA Corps Program Overview for Dependents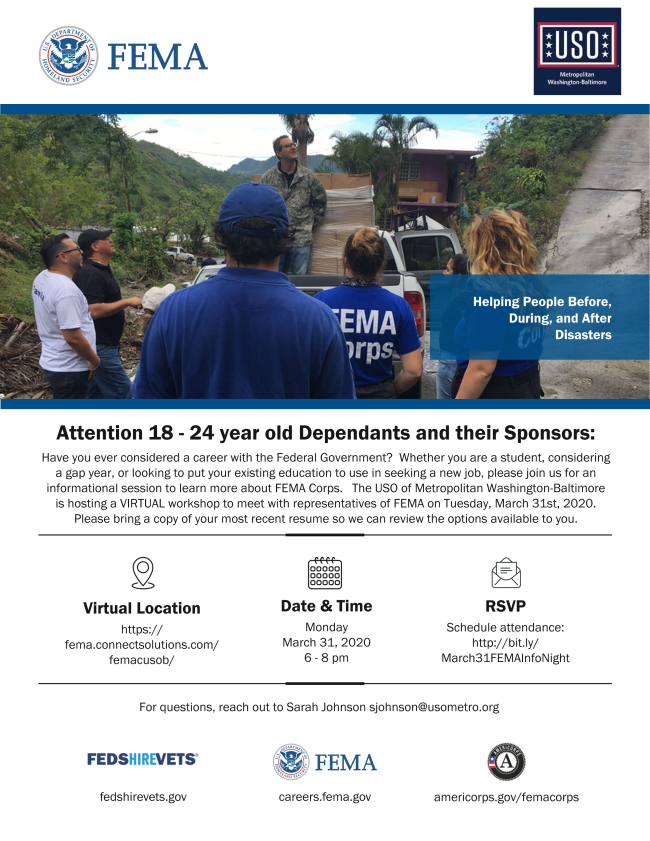 The USO-Metropolitation Washington-Baltimore is holding a FEMA Corps Program Overview on Monday, March 31 from 6 – 8 pm virtually! 
Attention 18-24 year old Dependents and their Sponsors: Have you ever considered a career with the Federal Government?
Whether you are a student, considering a gap year, or looking to put your existing education to use in seeking a new job, please join USO Fort Belvoir for an information session to learn more about FEMA Corps.
Please have a copy of your most recent resume so they can review the options available to you!
Registration is required to attend.
Open to Transitioning Service Members & Spouses.
Please contact Sarah Johnson, Program Transition Coordinator, with questions:  sjohnson@usometro.org