FREE Tickets – Show support for Armed Services Arts Partnership – Feb 25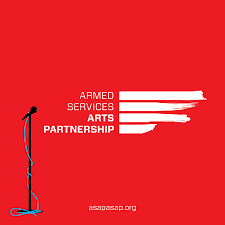 ASAP is thrilled to be invited to perform at the Atlas INTERSECTIONS 2018 Festival, one of DC's most prominent theater festivals. A handful of their veteran artists – as well as US Navy Veteran and world-touring comedian PJ Walsh – will be performing in a storytelling and stand-up comedy show entitled, "More than a Uniform."
This will be one of ASAP's most powerful performances to date. As such, they are offering free tickets to ensure the community can experience the show.
FREE TICKETS to The Atlas INTERSECTIONS Festival
What: ASAP is honored to be a part of the Atlas INTERSECTIONS Festival. A few members of our ASAP community will be performing comedy and storytelling at this event.
When/Where: The ASAP performance entitled "More than a Uniform" will take place on Sunday, February 25, 2018 at 8:30PM @ The Atlas Performing Arts Center (1333 H St NE, Washington, DC 20002).
To Register: Because ASAP wants the performers to feel supported by fellow ASAP friends and familiar faces, they are offering a discount code for 100% off the ticket price. The code is ALUMNI. Please reserve your tickets through this ticket sales page.
If you would like to attend this event as a team social, the discount code included below should also apply to a bulk order.
If you have any issues with accessing the code or additional questions, contact:
Dani Aron-Schiavone
Program Coordinator, (703) 678-3496, Armed Services Arts Partnership (ASAP)