George Mason University's Military Mondays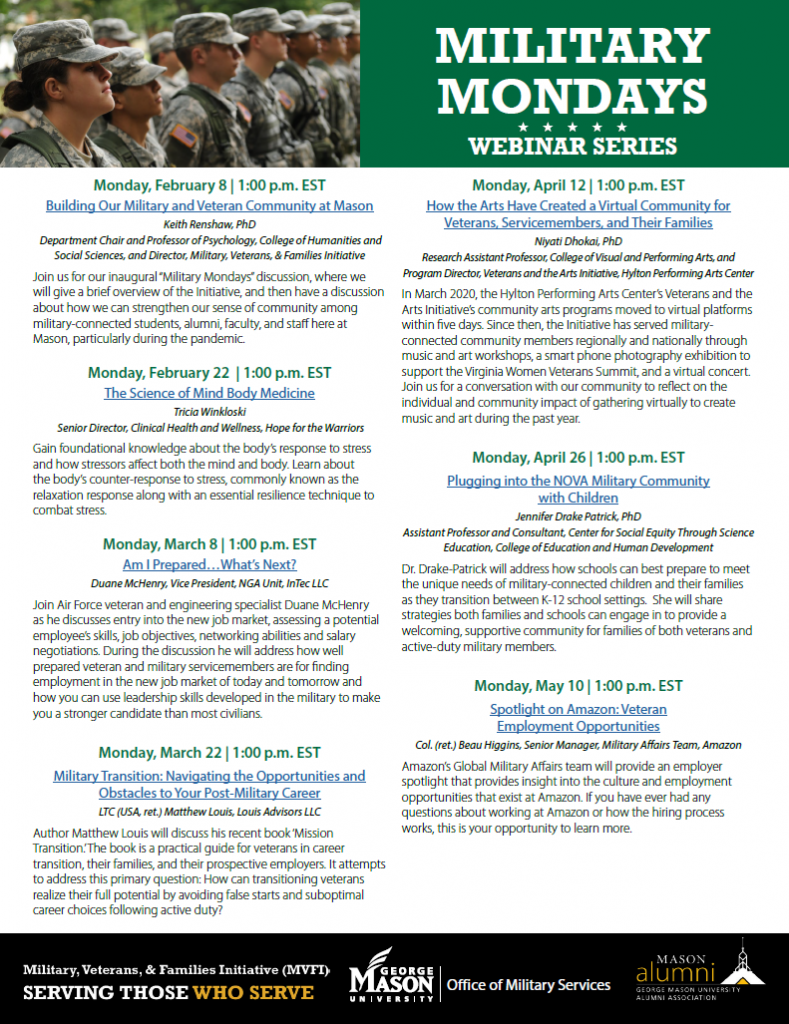 The Military, Veterans, & Families Initiative (MVFI), Office of Military Services, and Alumni Association are excited to introduce Military Mondays to Mason Nation. This webinar series will cover a variety of topics relevant to our military-affiliated community.
All webinars will begin at 1 p.m. Eastern Standard Time.
February 8: Building Our Military and Veteran Community at Mason with Keith Renshaw, PhD, Department Chair and Professor of Psychology, College of Humanities and Social Sciences, and Director, Military, Veterans, & Families Initiative
Approximately 10% of Mason's student body self-identifies as a member of the military, veteran, or dependent, and a number of faculty and staff are also military-affiliated in some way. In light of this, Mason has launched the Military, Veterans, & Families Initiative, which aims to leverage our strengths as a public research university in serving this important population. Join us for our inaugural "Military Mondays" discussion, where we will give a brief overview of the Initiative, and then have a discussion about how we can strengthen our sense of community among military-connected students, alumni, faculty, and staff here at Mason, particularly during the pandemic.