Grant Opportunities for Northern Virginia Nonprofits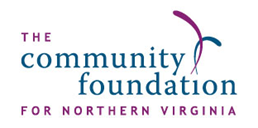 The Community Foundation for Northern Virginia conducts an annual grant cycle through the Community Investment Funds. Nonprofit organizations or organizations providing charitable or educational services in Northern Virginia are invited to apply. In 2020, the Community Investment Funds will accept applications in the following areas:
Child and Youth Development
Education
Military Personnel & Their Families
Health, Mental Health & Aging
Poverty Relief
Fund to Benefit Children and Youth in Alexandria and Fairfax County
Join them for the 2020 Community Investment Funds Webinar on Thursday, January 9, 2020 at 11am to learn about the 2020 Community Investment Fund Grant Cycle.