Join ServingTogether at the Out of the Darkness Walk – Sept 29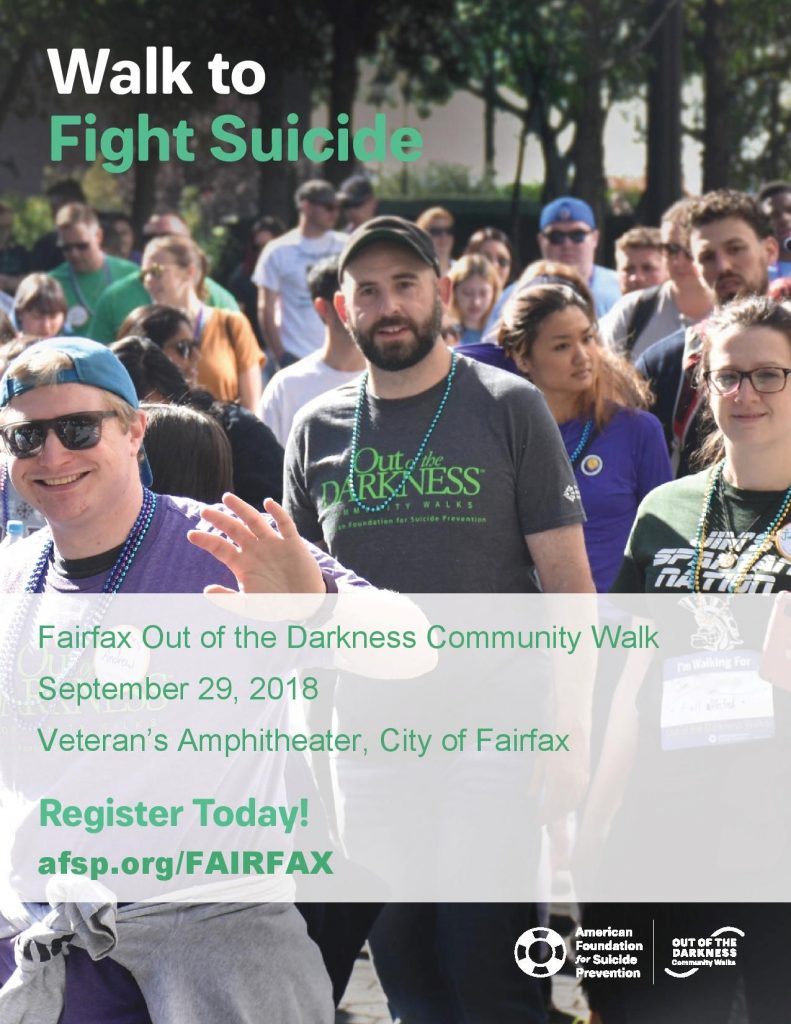 Walk Date: 09/29/2018
Walk Location: New Location: Veteran's Amphitheater – 10489 Armstrong Street (in front of City Hall), Fairfax, VA
Check-in/Registration Time: 9:00 am
Walk Begins: 11:00 am
Walk Ends: 1:00 pm
We are joining the community of nearly 250k people walking in hundreds of cities across the country in support of the American Foundation for Suicide Prevention's mission to save lives and bring hope to those affected by suicide.
ServingTogether Program Manager, Christy Kenady, will serve as the Team Captain, but welcomes military, veterans, their families & caregivers and all who work with or support military-connected individuals in the community to join her at this walk.
We are walking to remember the 20 military and veterans that die by suicide each day. September is Suicide Prevention month, and this walk is one way we hope to spread awareness of the need for greater prevention methods, especially for those who have served our Nation.
ServingTogether, a program of EveryMind hopes to decrease the mental health stigma, and work to connect those that have served and their families to resources in the community for the betterment of their health and well-being.
We hope that you'll join us on Saturday, September 29 to walk with us in support of this great cause. There is no registration fee to attend this event. Just click the "join our team" button
Thank you for your support!