Launch a Career in IT with N Power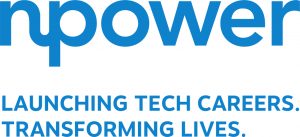 Transitioning out of the military or looking for a career change? N Power is looking for veteran and military spouse applicants for their Fall 2021 Tech Fundamentals Course beginning in August. This tuition-FREE program offers all the skills and coaching you need to jumpstart your career in technology. In the Tech Fundamentals program, you will master the basics of IT with real world application and credentials.
This program includes:
16-week instructor-led virtual training
Opportunity for a paid internship or a project-based learning experience
Opportunity to earn industry-recognized certifications: CompTIA A+ & IT Fundamentals+, a Google IT Support Certificate, and an IT Generalist Apprenticeship credential*
Exposure to Microsoft, Cisco, AWS, and other leading technologies
Mentoring from senior-level IT professionals
Employment readiness workshops
Job placement assistance with access to a wide range of top employers
A full range of ongoing social service and personal development support
Participants must be within 2 hours of Baltimore City. Applications are considered on a rolling basis until the class is filled. Apply Today!