Leggett Seeks Applicants for Commission on Veterans Affairs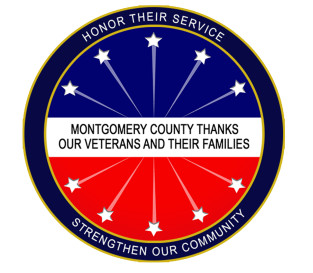 Montgomery County, MD Executive Isiah Leggett is seeking applicants to fill six vacancies on the Commission on Veterans Affairs. Two vacancies are for members representing the general public, and four vacancies are for veterans who may be members of veterans groups such as the Vietnam Veterans of America, American Veterans (AMVETS), Disabled American Veterans, Veterans of Foreign Wars, Women Veterans of America, American Legion, or Military Order of the Purple Heart. One public member and one veteran member are eligible to apply for reappointment.
The Commission has a total of 16 voting members, including representatives of the County's Department of Health and Human Services, Department of Economic Development, the County Executive's Office, and Montgomery College. There is one non-voting representative of the County's congressional delegation. The Commission researches, assembles, analyzes, and disseminates information and educational materials relating to activities and programs that assist in meeting the needs of veterans and their families; institutes and conducts educational and other programs, meetings, and conferences to promote the rights and opportunities of veterans; advises the Executive and the Council on the status of programs and services in the State and County related to the needs of veterans and their families; and assists in planning appropriate commemorative activities and public acknowledgement of the contributions made by veterans.
Members serve three-year terms without compensation, but are eligible for reimbursement for travel and dependent care for meetings attended. Meetings are held the third Tuesday of the month, from 6:00 PM – 7:30 PM in Rockville. You may access vacancy announcements for boards, committees, and commissions through the following link: http://www.montgomerycountymd.gov/boards/index.html . Please read instructions carefully on that page, where you will find a link directly to the vacancy announcements.
Application Deadline September 7, 2018