Mastering LinkedIn Workshop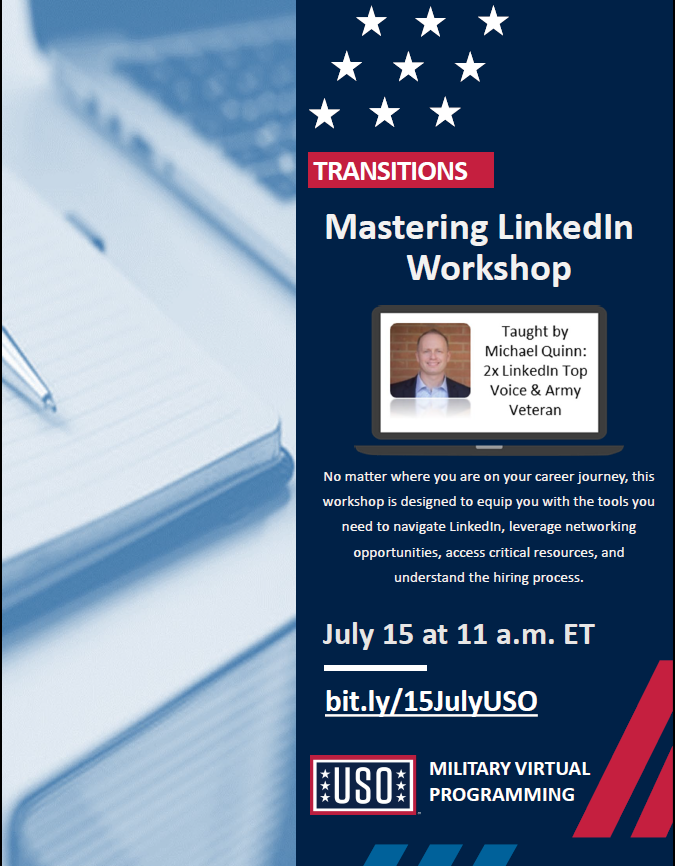 Join USO Transitions for an exclusive webinar experience! The USO is proud to present this 2 hour workshop facilitated by Michael Quinn, 2x LinkedIn Top Voice, branding expert, and military veteran. No matter where you are on your career journey, this workshop is designed to equip you with the tools you need to navigate LinkedIn, leverage networking opportunities, access critical resources, and understand the hiring process.
To get the most out of your time in this session, it is recommended participants have a complete LinkedIn profile. For optimal experience, plan to have both a laptop/desktop computer and mobile device available for use during the webinar.
This free, online-only webinar is being offered exclusively through the USO Pathfinder Transition program for Active Duty, military spouses, National Guard, Reservists, and recently separated veterans/retirees. For more information about the program, please visit: www.uso.org/transition