Matters of The Heart w/ Blue Star Families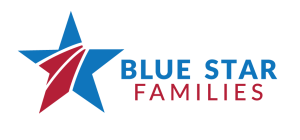 Join Blue Star Families and Johns Hopkins US Family Health Plan on Thursday, March 10th as they provide you with impactful, relevant, Heart Health information. This virtual workshop will cover:
The different types of heart disease
How to lower risk factors for better health
The warning signs of a heart attack and how to prepare a heart-healthy plan
Influenced by materials created by the American Heart Association and the Centers for Disease Control, Matters of the Heart is a workshop geared towards increasing participant knowledge about heart disease and the importance of self-management for living well. This 60-minute workshop will provide participants with basic information about heart disease and provide the resources and skills needed to help them decrease their risk.
Thursday, March 10, 2022 from 12:00-1:00 PM ET
Virtual Event – Register Here