Mental Health First Aid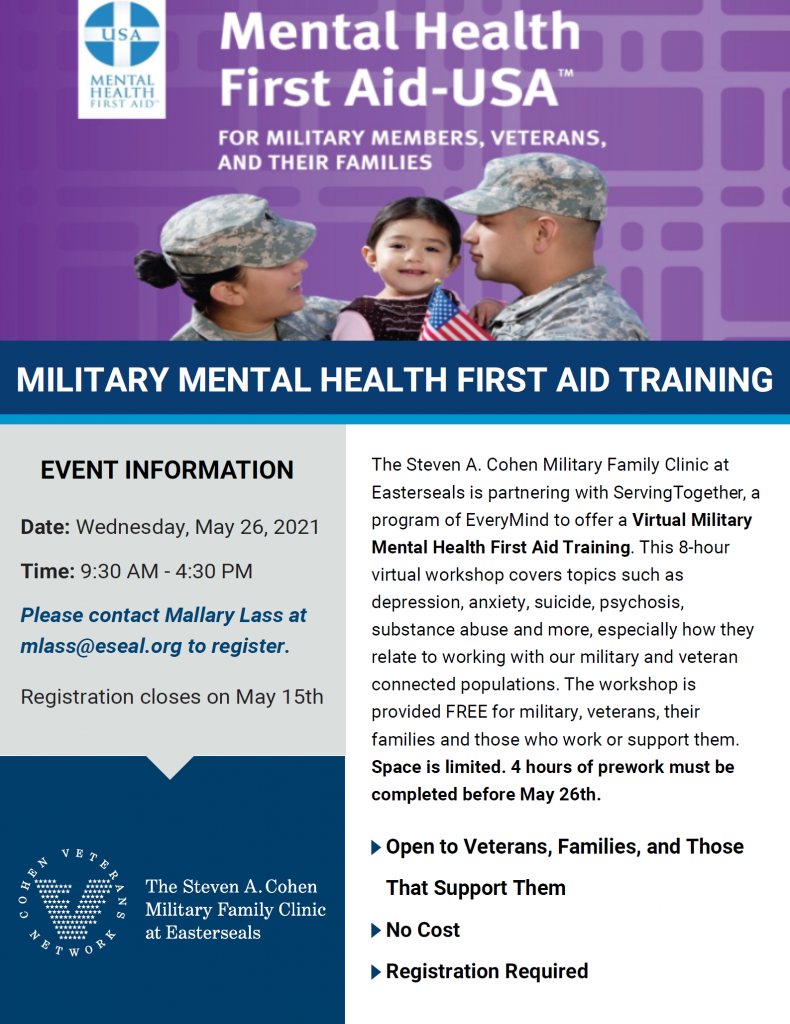 The Steven A. Cohen Military Family Clinic at Easterseals is partnering with ServingTogether, a program of EveryMind to offer a Virtual Military Mental Health First Aid Training. This 8-hour virtual workshop covers topics such as depression, anxiety, suicide, psychosis, substance abuse and more, especially how they relate to working with our military and veteran connected populations. The workshop is provided FREE for military, veterans, their families and those who work or support them.
Space is limited. 4 hours of prework must be completed before May 26th.
Open to Veterans, Families, and Those That Support Them
No Cost
Registration Required
Please contact Mallary Lass at mlass@eseal.org to register.
Registration closes on May 15th.