Military and Community working group Development meeting: June 21,2022 @ 7:00pm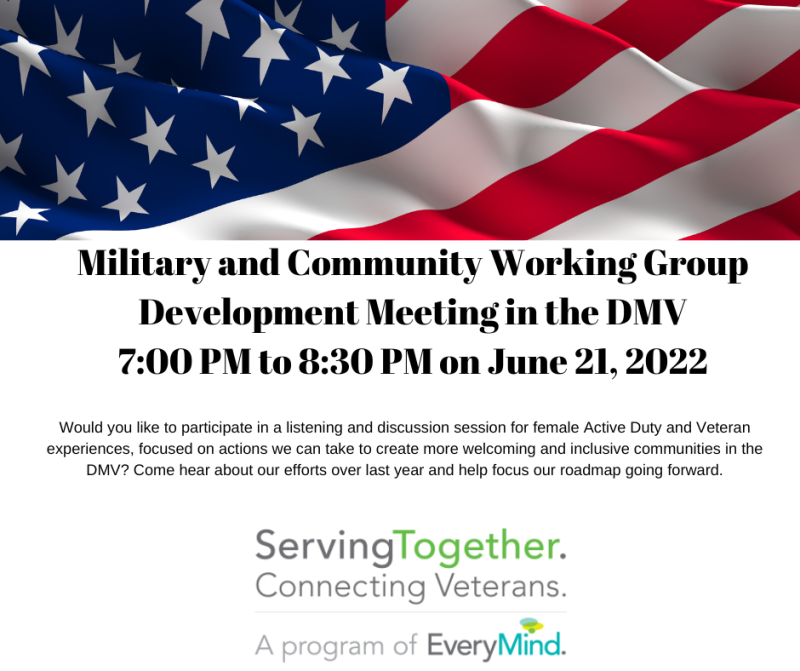 Location: In person at NVRC: 3040 Williams Dr. #200 Fairfax, VA 22031. There will also be a virtual component for those that will not be able to make it in person.
Would you like to participate in a listening and discussion session for active duty and veteran female experiences focused on actions we can take to create more welcoming and inclusive communities in the DMV?  Come hear about our efforts over last year and help focus our roadmap going forward.
For additional information please contact: Aimee Stoddard, Northern Virginia Program Manager at astoddard@every-mind.org