Military Family Experience 2021: Path to Recovery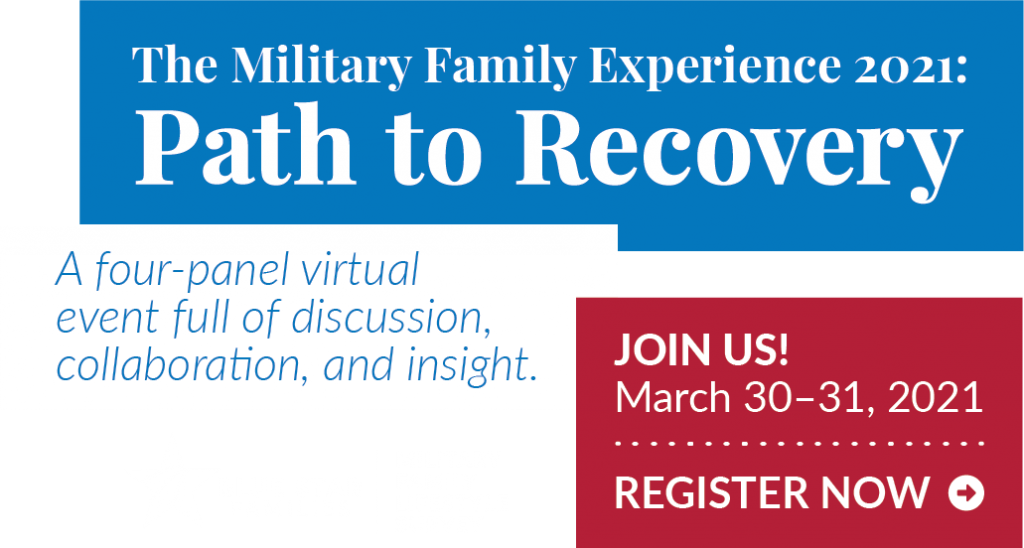 The Military Family Experience 2021:
A FOUR-PANEL VIRTUAL EVENT FULL OF DISCUSSION, COLLABORATION, AND INSIGHT.
MARK YOUR CALENDAR! MARCH 30 – 31, 2021
Join Blue Star Families for a special virtual event featuring a range of experts highlighting the foremost issues impacting military families. In-depth conversations will focus on social determinants of health, equitable recovery, impact on women, and much more.
Learn more about the annual Military Family Lifestyle Survey here.
Register to receive updated participant information: