Military Spouse Hiring Event – Sept 20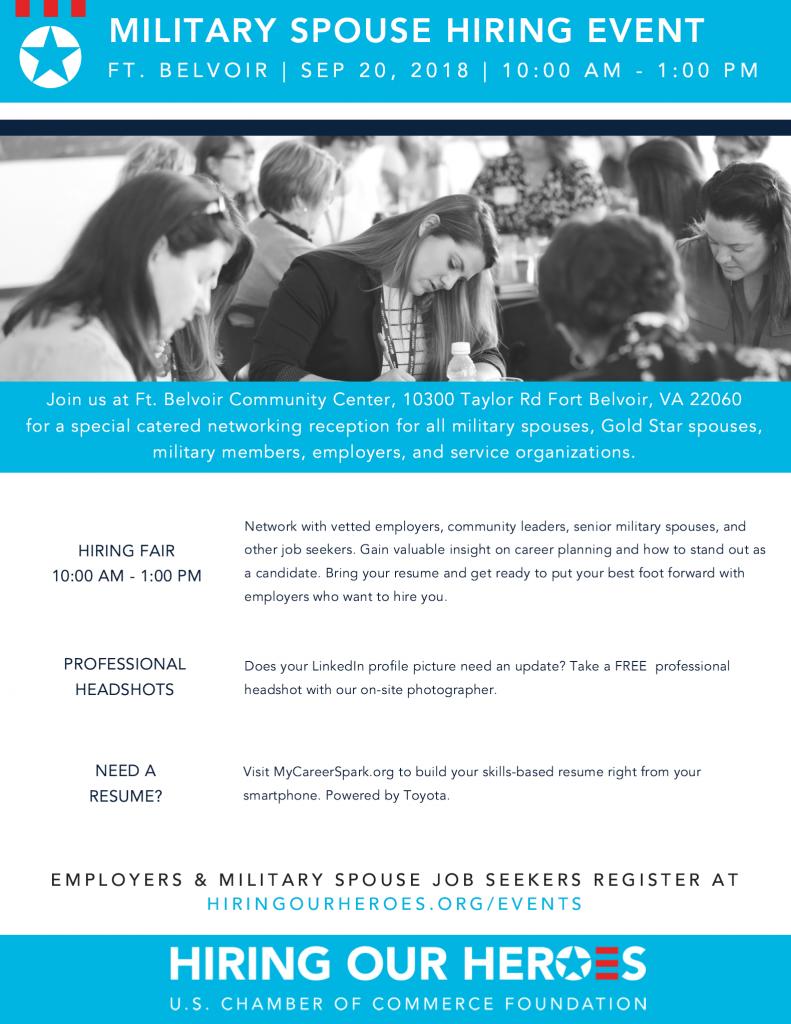 Hiring Our Heroes will be holding a Ft. Belvoir Military Spouse Hiring Event Thursday, September 20 from 10 am – 1 pm at the Community Center on Fort Belvoir. You're invited to build your professional network and connect directly with HR experts and hiring managers from local and national companies. This event is free and is open to all military, veteran, and Gold Star spouses, as well as employers and service organizations. Service members and veterans are also welcome.
EVENT SCHEDULE
THURSDAY, SEPTEMBER 20
► Hiring Fair, 10:00 a.m. – 1:00 p.m.
Companies are looking for you — connect with them at this Hiring Our Heroes military spouse hiring event.
NEED A POLISHED RESUME?
Career Spark is the quickest and easiest way to send your resume to employers at the hiring expo. Maximize your work and volunteer experience by building a powerful resume today at MyCareerSpark.org.
REGISTRATION
► Job Seekers, Employers and Service Organizations: Register here.
Why register? Job seekers can upload their resumes to be viewed by employers ahead of the event.
If you have any other questions, please visit their FAQ page.