Military Spouses: A Course for Change – Transition Summit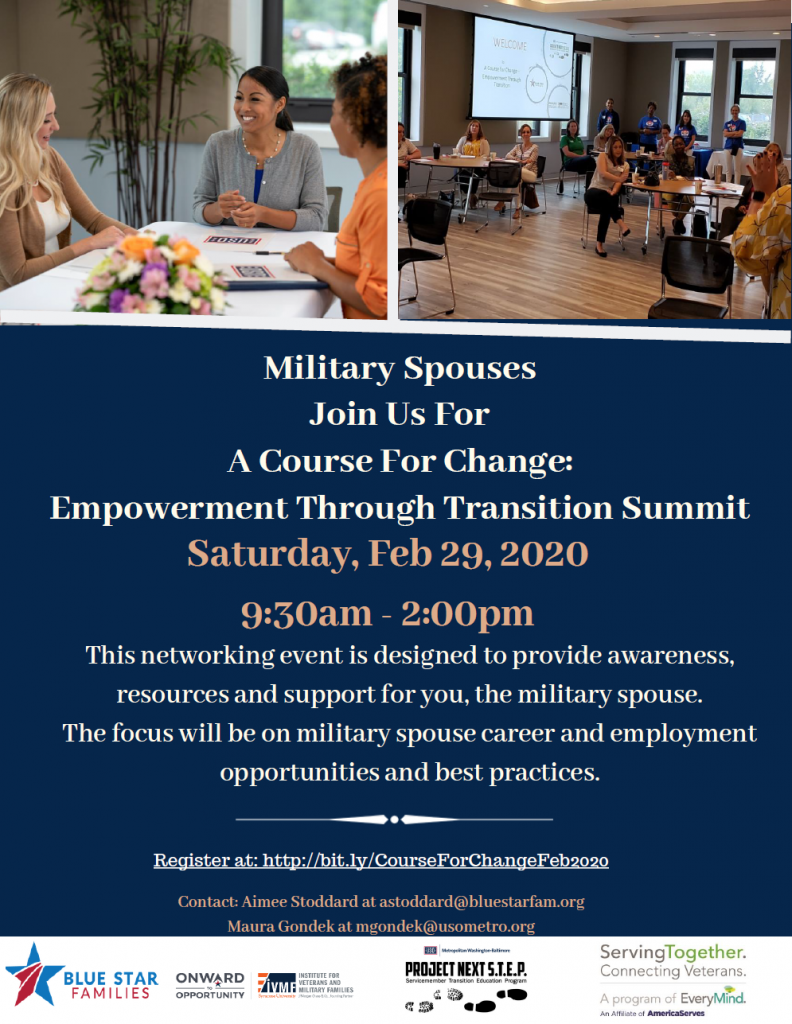 Is your spouse preparing to transition out of the military within the next 5 years?
Are you looking for ways to help prepare for this transition?
Or are you seeking access to resources like employment, training, and more?
USO-Metro, Blue Star Families, IVMF Onward to Opportunity, and ServingTogether are teaming up to conduct an event specifically for military spouses on Saturday, February 29. Join us for:
A Course For Change: Empowerment Through Transition Summit
This networking event is designed to provide awareness, resources and support for you, the military spouse.  The focus will be on military spouse career and employment opportunities and best practices.
Register at: http://bit.ly/CourseForChangeFeb2020
Contact: Aimee Stoddard at astoddard@bluestarfam.org
Maura Gondek at mgondek@usometro.org