Military Spouses – Authoring Your Story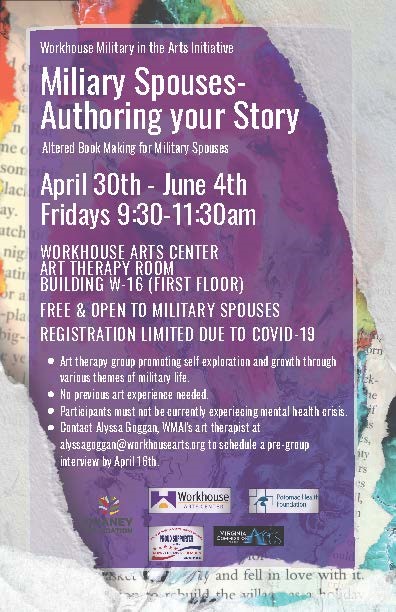 Authoring Your Story
The Workhouse Military in the Arts Initiative is proud to announce a new art psychotherapy group!

Using the altered book creative process, this art therapy group will offer spouses a place to explore various universal themes (family, self, home, etc.), with the support of fellow group members, the art therapist, and art therapy intern.

Open to All branches, veterans, active duty, reserves. Please contact our art therapist at alyssagoggan@workhousearts.org to schedule your pre-group interview, by April 16th.