MK9s Service Dogs
Are you a veteran struggling with physical and/or mental health needs? 
MK9s Service Dogs' mission is to provide highly trained service dogs to maximize the independence and quality of life of veterans with physical and/or mental disabilities.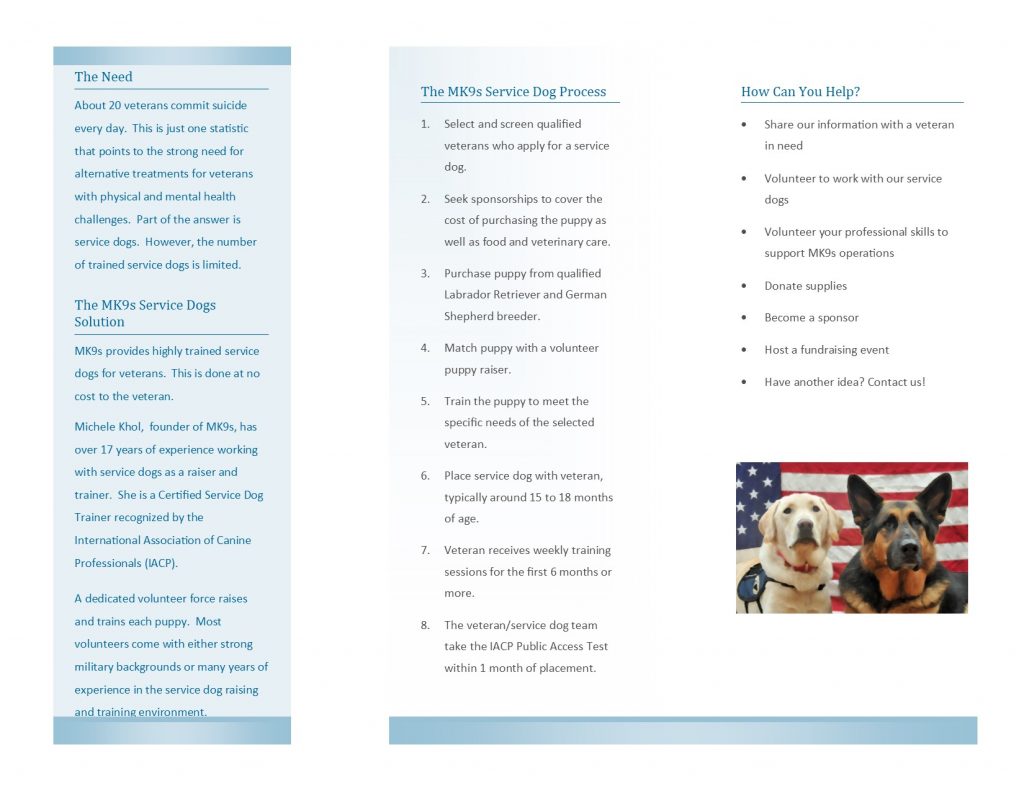 Their all-volunteer staff train and provide service dogs to veterans with physical and/or mental health needs at no cost to the veteran.  MK9s has a team of dedicated volunteers is proud to offer professional training of service dogs for military veterans suffering from mental and/or physical disabilities.  We bring over 17 years of experience training service dogs for individuals with disabilities.  All service dogs are trained pro bono and provided free of charge to qualified and deserving veterans.  Eligible candidates are veterans who have served honorably in the military and incurred a disability either during military service or after leaving the military.   Veterans need to live in the continental United States to ensure that MK9s will be able to support the veteran and their service dog post placement.
In order to make a quality match with a veteran and a Service Dog in Training, their comprehensive matching process starts with filling out their veteran application.
To let Mk9s know you'd like an application, please send an email to mk9servicedogs@gmail.com.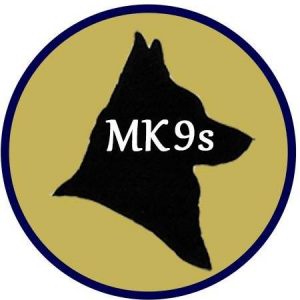 MICHELE KHOL
MK9s Director of Operations and K9 Programs
Professional Service Dog Trainer
Professional Canine Trainer
Certified ADA Coordinator
Certified Canine Athlete Specialist