MOAA Virtual Career Fair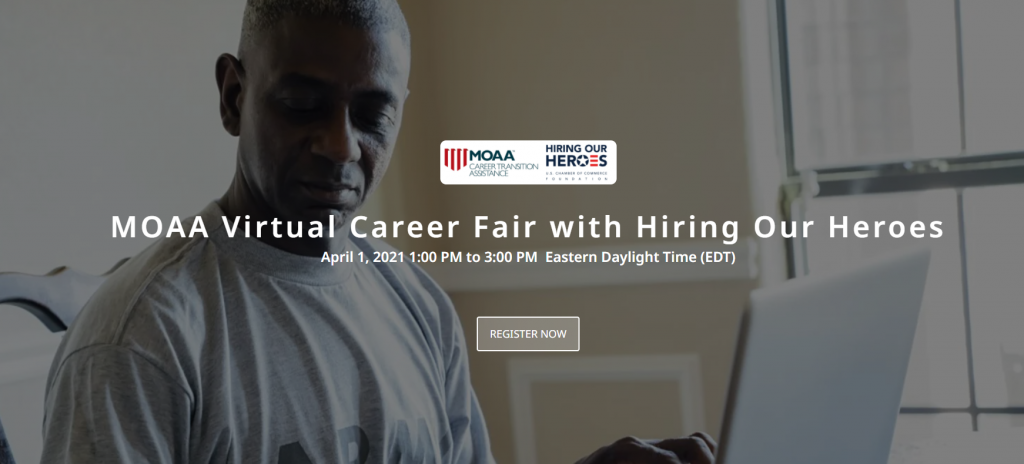 In collaboration with Hiring our Heroes, MOAA invites you to register for a virtual career fair focused on opportunities in information technology on Thursday, April 1 from 1-3pm EDT.
This unique opportunity connects the military and veteran community directly with employers. The best part? It can be all be done from the safety, security and comfort of your home or office on your preferred laptop, tablet, desktop or smartphone device.
Their online, cloud-based platform makes it easy and fun for you to participate. After signing in, you'll be able to explore the available information and opportunities, and participate in one-on-one text-based chats with representatives from participating organizations.
Let MOAA help you chart your course. Join the Virtual Career Fair from 1:00-2:30 p.m. Eastern. This free Virtual Career Fair is open to all servicemembers, veterans, and military spouses.