NeuroNights: Building Wellness Skills for Brain Injury Survivors and Families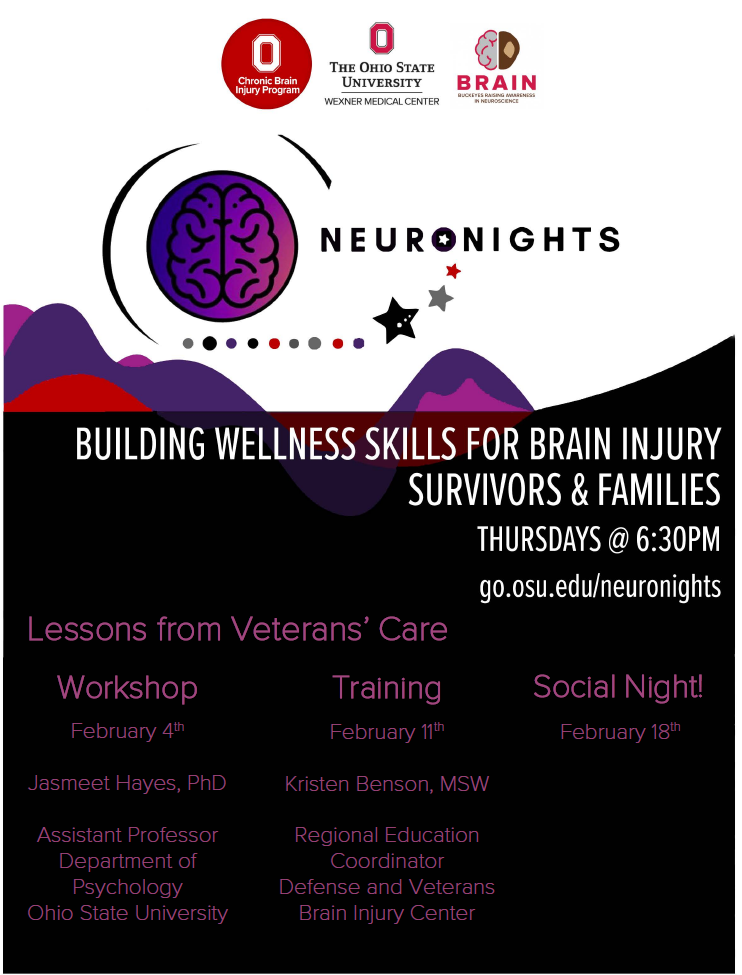 WHAT IS NEURONIGHTS?
NeuroNights is a workshop series that builds wellness skills and community connections for survivors of brain injury and other neurological conditions. Patients, family members, students, and professionals all interact in hour-long educational sessions led by doctors, therapists, and researchers. Survivors and family members can connect during open discussions on social nights. All are welcome!
Each month, we explore a wellness topic over 3 sessions:
A WORKSHOP to LEARN about wellness concepts and research,
A TRAINING class guiding you to APPLY this information, and
A SOCIAL NIGHT to SHARE your experience and successes.
HOW DO I PARTICIPATE IN NEURONIGHTS?
While we can't do in-person interactions at the moment, NeuroNights is now available online to continue teaching wellness skills and provide an online space for survivors and their families to connect with peers.