One Day Boots to Business | Reboot Workshop – July 26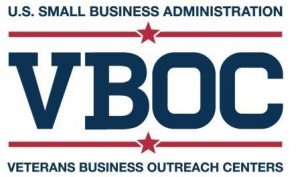 One Day Boots to Business | Reboot Workshop
The Veterans Business Outreach Center (VBOC) at Community Business Partnership is proud to be partnering with American Legion Post 180 to provide a one day Boots to Business | Reboot workshop.
What is a Reboot? Boots to Business | Reboot is an entrepreneurial training program designed for Veterans and their dependents that have already made the transition back to civilian life. The curriculum includes steps for evaluating business concepts, the foundational knowledge required to develop a business plan and information on SBA resources available to help access start-up capital and additional technical assistance. Follow-on training and 1-on-1 counseling will be available to attendees.
When: Thursday, July 26, 2018
8:00 AM to 5:00 PM
Where: American Legion Dyer-Gunnell Post 180
330 Center Street North
Vienna, VA 22180
This one day "Introduction to Entrepreneurship" workshop is free and open to all members of the military community (including all era Veterans, active duty, National Guard, Reservists and military spouses & family members). Lunch will be provided courtesy of American Legion Post 180. You DO NOT have to be a member of the American Legion to participate in this workshop.