Reclaiming a Sense of Self Through Employment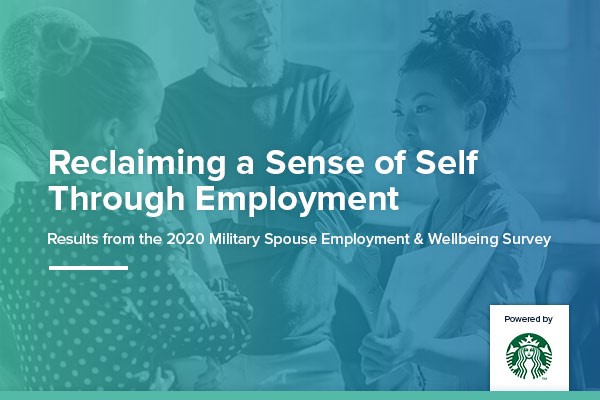 Hiring Our Heroes, in collaboration with the Institute for Veterans and Military Families at Syracuse University, and in partnership with Starbucks, and the support of the Starbucks Foundation, is excited to present the key findings from the 2020 Military Spouse Employment and Wellbeing Survey during their Reclaiming a Sense of Self through Employment event at 1 p.m. ET on February 4.

Join the lively discussion as subject matter experts talk about the relevance of this important research and dive into actionable recommendations for stakeholders to best support military spouse employment and wellbeing outcomes. Featured speakers include Ms. Maria McConville, spouse of the Chief of Staff of the U.S. Army; Sherman Gillums Jr., Chief Strategy and Operations Officer at the National Alliance on Mental Illness; and emceed by Tiffany Smiley, Founder of More Than Me and President and Co-Founder of Hope Unseen.

Be the first to hear the findings from this groundbreaking research.