Remembering Our Women Veterans Wreath Laying Ceremony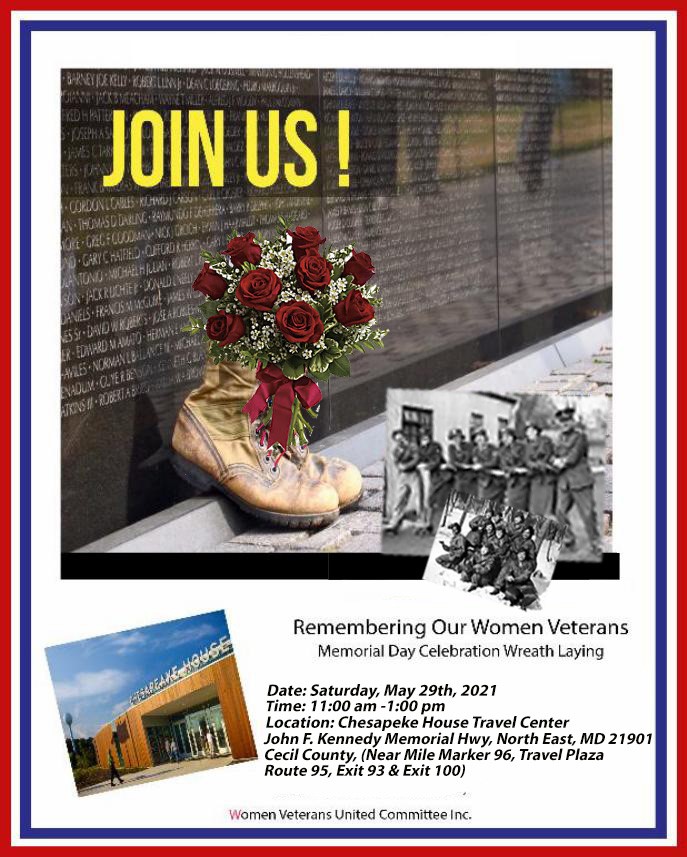 Women Veterans United Committee, Inc. is a non-profit 501(c)3 organization dedicated to helping female veterans in the community of Maryland receive benefits, resources, and support they need to improve their lives after their service. WVU-Inc has programs for the families of Women Veterans who are underserved, providing their children with education, their family members with healthcare resources, and more.
Join WVU-Inc virtually via Zoom or in person on Saturday, May 29th as they pay tribute to the Maryland Women's Veteran Memorial in Cecil County at the Chesapeake House Travel Plaza.
Saturday, May 29th @ 11am
Chesapeake House Travel Plaza
John F Kennedy Memorial Highway
North East, MD 21901