Run as One – Save the Date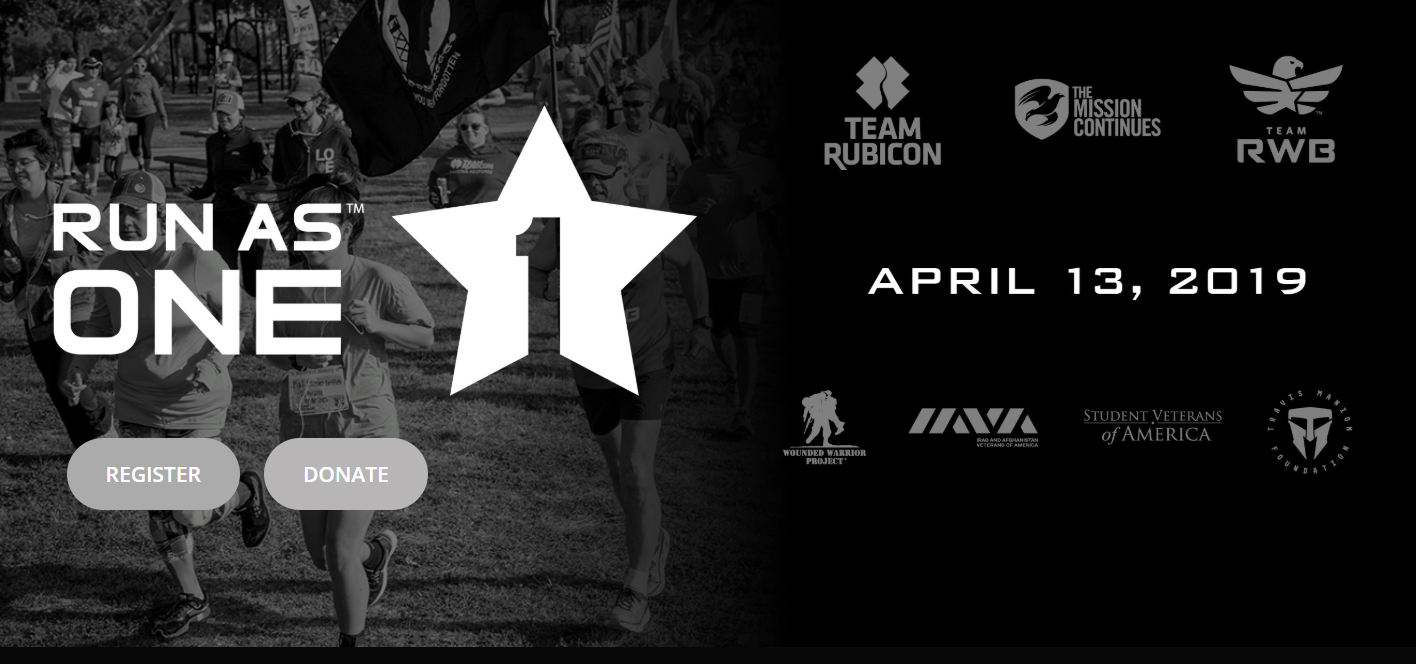 2019 Run As One
Presented by:
Team Red, White & Blue
Team Rubicon
The Mission Continues
SAVE THE DATE for APRIL 13th, 2019
Run As One is a unique engagement opportunity where members of Team Red, White & Blue, Team Rubicon, and The Mission Continues, along with members of their community and veteran supporters come together for a day of solidarity to showcase how exercise, community, and inclusivity combine to combat mental health challenges. Run As One began in 2012, and continues to showcase the power of unity and physical fitness with remembrance of Clay Hunt, an original member of Team Rubicon, who took his own life after battling PTSD and depression. When Clay passed, we realized we needed to forge a stronger community – both with veterans and civilians.
For more information or to register with a local Run As One team visit https://donate.teamrwb.org/event/2019-run-as-one-presented-by-team-rwb-team-rubicon-and-the-mission-continues/e182259.