SAMHSA Webinar on Creating Protective Environments Military, Veterans and their Families – July 18
SAMHSA's Service Members, Veterans, and their Families Technical Assistance Center presents: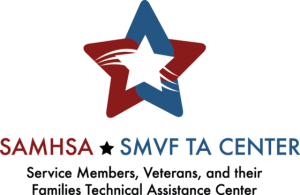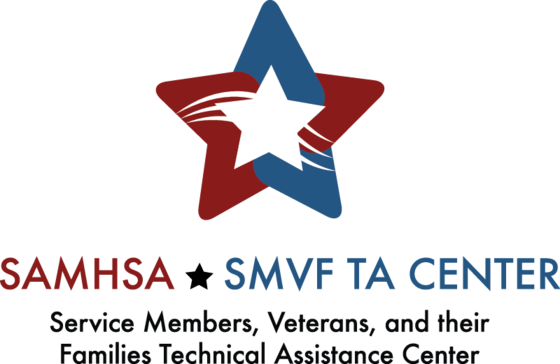 July 18, 2018, 2:00–4:00 p.m. ET
Join SAMHSA for the second session in our Suicide Prevention Virtual Event Series, featuring Dr. Ajay Manhapra, Lead Physician of the Advanced PACT Pain Clinic at the Hampton VA Medical Center. This interactive virtual session will focus on creating environments that protect against suicide among service members, Veterans, and their families (SMVF).
As communities develop comprehensive approaches to suicide prevention for SMVF, how do care providers navigate the challenges of managing chronic pain while avoiding addiction? Dr. Manhapra will explore the link between chronic pain and suicidality and outline steps that can be taken to create protective environments.  He will discuss the importance of comprehensive, whole-person care in creating protective environments that reduce both addiction and suicide.
Creating protective environments is one of the seven evidence-based strategies in the Centers for Disease Control's (CDC) Preventing Suicide: A Technical Package of Policy, Programs, and Practices[1], which outlines a comprehensive approach to prevent suicide in our communities. This interactive session will use the CDC's model as a framework for discussion of Veteran-centered approaches to chronic pain and will include examples to help participants develop an effective strategy for reducing suicide among SMVF.
This series is presented by SAMHSA's SMVF TA Center, in partnership with the U.S. Department of Veterans Affairs (VA), as a part of the Mayor's Challenge to Prevent Suicide Among SMVF. Series sessions are designed to be both interactive and informative.
[1] Centers for Disease Control's (CDC) Preventing Suicide: A Technical Package of Policy, Programs, and Practices. https://www.cdc.gov/violenceprevention/pdf/suicideTechnicalPackage.pdf
Learning Objectives
Provide an overview of the characteristics of chronic pain among SMVF
Explore the relationship of chronic pain and addiction
Define a SMVF person-centered protective environment in relation to the CDC Technical Package
Describe what is needed to create a protective environment for the SMVF in your care
Discuss available resources for Veterans and families to minimize risk
Ajay Manhapra, M.D. | Lead Physician, Advanced PACT Pain Clinic, Hampton VA Medical Center, Hampton, Virginia
Dr. Manhapra is an internist and an addiction medicine specialist. In this role, he runs the Advanced PACT Pain Clinic at Hampton VA Medical Center, which provides comprehensive whole-person care for patients with complex severe disabling pain and multiple other problems, including addiction, medication dependencies, psychiatric disorders, and medical illnesses.  Dr. Manhapra has research and academic affiliation with New England MIRECC and Department of Psychiatry at Yale school of medicine.  His research is focused on substance use disorder and comorbidities, engagement in buprenorphine treatment for opioid use disorders, and pain and addiction.  Dr. Manhapra is currently focused on developing primary care based comprehensive treatment paradigms for complex chronic pain patients, especially those with addiction and mental health disorders.  Additionally, he teaches faculty at Eastern Virginia Medical School, Norfolk, Virginia.  He received his M.D. from the Government Medical College, Thrissur, in India. He completed his residency internal medicine at Henry Ford Hospital, Detroit, Michigan, and completed a VA-funded 2-year fellowship in addiction treatment at Yale Medical School and West Haven VA Medical Center.
Target Audience
Representatives serving service members, Veterans, and their families from state, territory, and tribal behavioral health systems; community health care providers; suicide prevention coordinators; mental health and addiction peers; military family coalitions and advocates.
Please note:
The event will be hosted on a WebEx platform and participants are asked to test their system before the broadcast
The webinar archive will be made available to registrants after the webinar
Continuing education units are not available for this webinar
If you have any questions about your registration, please contact Philip Paty at (518) 439-7415, ext. 5272, or by email at ppaty@prainc.com.
---
Mark Your Calendars for Session 3
Session 3 – Acute Care Transitions: What Works, featuring Richard McKeon, Ph.D., M.P.H., Chief, Suicide Prevention Branch, Division of Prevention, Traumatic Stress, and Special Programs, Center for Mental Health Services, SAMHSA
August 6, 2018; 1:00-3:00 p.m. ET
Research reveals that the risk for suicide attempt or death increases significantly in the 30 days immediately following discharge from Emergency Departments and inpatient psychiatric units. Dr. McKeon's presentation will focus on improving post discharge safety and address how crisis service system follow-ups have proven successful.