SAMHSA Webinar Third Session – Aug 6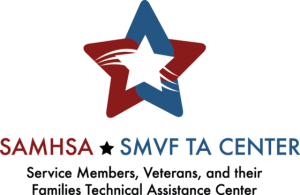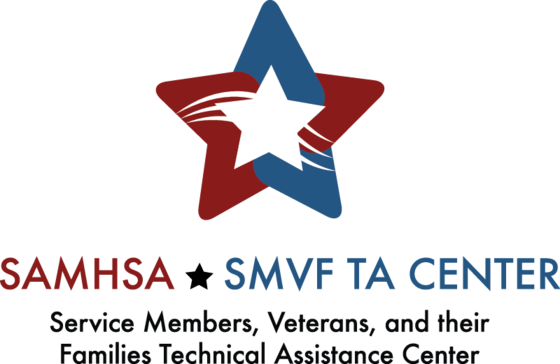 SAMHSA's Service Members, Veterans, and their Families Technical Assistance Center presents: 
Acute Care Transitions That Work for Service Members, Veterans, and their Families
August 6, 2018; 1:00–3:00 p.m. ET
Join SAMHSA for the third session in Suicide Prevention Virtual Event Series focusing on resources, options, and best practices for effective acute care transitions for those in the service members, veterans, and their families (SMVF) community.  As communities develop comprehensive approaches to suicide prevention for SMVF, the period after inpatient and emergency room discharges must be considered.  This period is a time of high risk for death by suicide among those receiving mental health care.

During this session, Dr. Richard McKeon will explore the issues and trends in post-discharge follow-up and care transitions and highlight current practices that show evidence for addressing these issues.  A growing body of literature suggests that a significant portion of deaths by suicide occur within a month of discharge, and nearly half of those decedents completed suicide before attending their first follow-up appointment1.  This interactive session will focus on SMVF-centered approaches to acute care transitions, and include examples to help participants develop an effective strategy for preventing and reducing suicide among SMVF.

This series is presented by SAMHSA's SMVF TA Center, and is sponsored by the U.S. Department of Veterans Affairs (VA), as a part of the Mayor's Challenge to Prevent Suicide Among SMVF.  Series sessions are designed to be both interactive and informative.

[1] Centers for Disease Control's (CDC) Preventing Suicide: A Technical Package of Policy, Programs, and Practices. https://www.cdc.gov/violenceprevention/pdf/suicideTechnicalPackage.pdf
Learning Objectives
Provide an overview of inpatient and emergency room post-discharge care transitions and the importance of this critical time period in suicide prevention
Detail successful, evidence-based approaches to post-discharge care
Discuss available resources, options, and best practices for effective acute care transitions for those in the SMVF community
Richard McKeon, Ph.D., M.P.H. | Chief, Suicide Prevention Branch, Division of Prevention, Traumatic Stress, and Special Programs, Center for Mental Health Services, SAMHSA
Dr. McKeon serves as the Suicide Prevention Branch Chief at SAMHSA's Center for Mental Health Services, where he oversees all suicide prevention branch activities, including the Garrett Lee Smith State/Tribal Youth Suicide Prevention and Campus Suicide Prevention grant programs, the National Suicide Prevention Lifeline, the Suicide Prevention Resource Center, and the Native Aspirations program.  He has spent most of his career working in community mental health, including 11 years as director of a psychiatric emergency service and 4 years as Associate Administrator/Clinical Director of a hospital-based community mental health center in Newton, New Jersey.  Dr. McKeon was awarded an American Psychological Association Congressional Fellowship and worked for United States Senator Paul Wellstone, covering health and mental health policy issues.  He spent 5 years on the Board of the American Association of Suicidology as Clinical Division Director and has served on the Board of the Division of Clinical Psychology of the American Psychological Association.  He was appointed to the Secretary's Blue Ribbon Work Group on Suicide Prevention by the Secretary of the VA in 2008 and to the Department of Defense Task Force on Suicide Prevention in the Military by the Secretary of Defense in 2009.  He served on the National Action Alliance for Suicide Prevention Task Force that revised the National Strategy for Suicide Prevention and participated in the development of WHO's World Suicide Prevention Report.  Dr. McKeon is also the Co-Chair of the Federal Working Group on Suicide Prevention.  He received his Ph.D. in clinical psychology from the University of Arizona and his M.P.H. in health administration from Columbia University.
Target Audience
Representatives serving SMVF from state, territory, and tribal behavioral health systems; community health care providers; suicide prevention coordinators; mental health and addiction peers; military family coalitions and advocates.
Please note:
The event will be hosted on a WebEx platform and participants are asked to test their system before the broadcast
The webinar archive will be made available to registrants after the webinar
Continuing education units are not available for this webinar
If you have any questions about your registration, please contact Philip Paty at (518) 439-7415, ext. 5272, or by email at ppaty@prainc.com.