Songwriting Workshop Series for Military Kids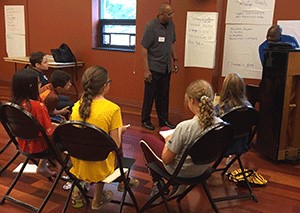 Songwriting Workshop Series for Military Kids
Presented by George Mason University's Veterans and the Arts Initiative and Mason Community Arts Academy
Saturdays, September 28 – November 2 from 1 – 3 p.m.
Location: Mason Community Arts Academy and George Mason University School of Music
Join Hylton Performing Arts Center for a 6-week series designed for military kids and teenagers where they will learn songwriting skills in a collaborative environment. This workshop series is FREE and open to military kids between the ages of 10 and 17. Space is limited.