Southern Maryland Vietnam Veteran 50th Anniversary Salute- Register Today!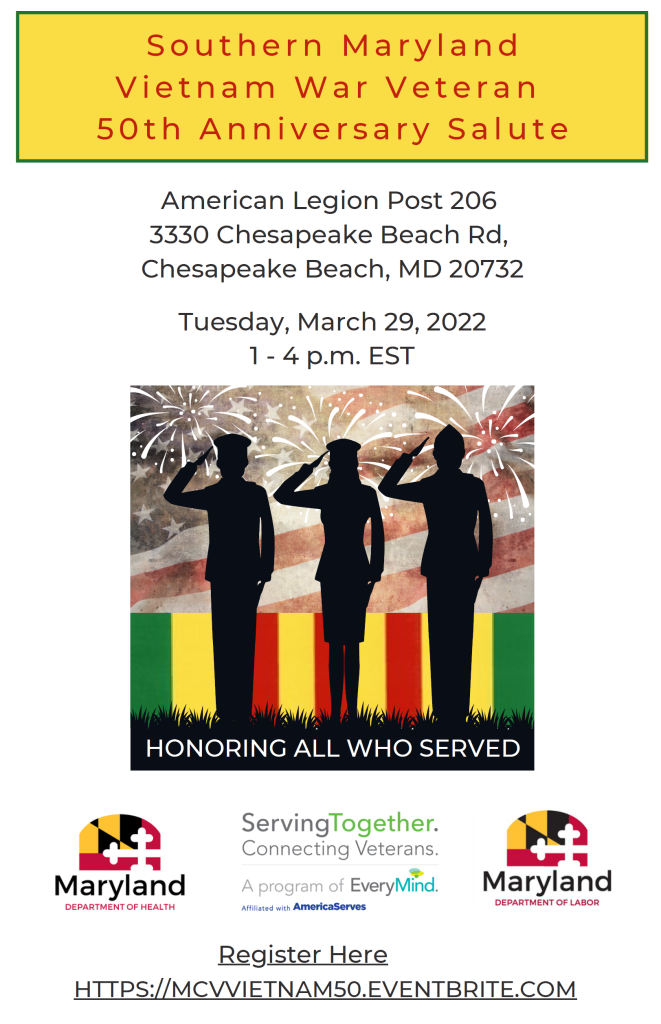 Tuesday, March 29, 2022, 1 – 4 p.m. EST
American Legion Post 206
3330 Chesapeake Beach Rd,
Chesapeake Beach, MD 20732
Register Here    HTTPS://MCVVIETNAM50.EVENTBRITE.COM
This event is hosted by Maryland Commitment to Veterans, ServingTogether, and the Maryland Department of Labor. We will be hosting an honoree award ceremony, and serving refreshments.
Please register in advance! Do you know a Vietnam Veteran or family member you wish to honor? Please contact, Jennifer Watson jwatson@every-mind.org for further details.