TEAM UNBROKEN PANEL DISCUSSION Hosted by Steven A. Cohen Military Family Clinic at Easterseals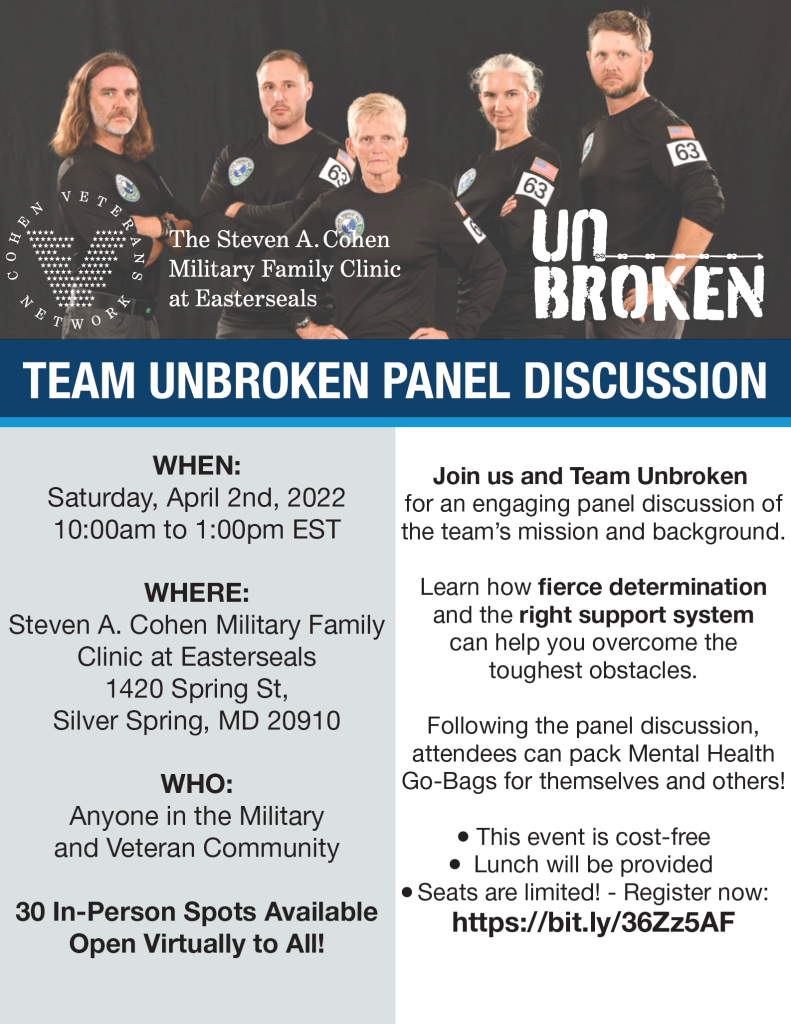 WHEN:
Saturday, April 2nd, 2022
10:00am to 1:00pm EST
WHERE:
Steven A. Cohen Military Family
Clinic at Easterseals
1420 Spring St,
Silver Spring, MD 20910
WHO:
Anyone in the Military and Veteran Community
30 In-Person Spots Available
Open Virtually to All!
Join the Steven A. Cohen Military Family Clinic at Easterseals and Team Unbroken for an engaging panel discussion of the team's mission and background.
Learn how fierce determination and the right support system can help you overcome the toughest obstacles.
Following the panel discussion, attendees can pack Mental Health Go-Bags for themselves and others!
This event is cost-free
Lunch will be provided
Seats are limited!
Register now:
https://bit.ly/36Zz5AF